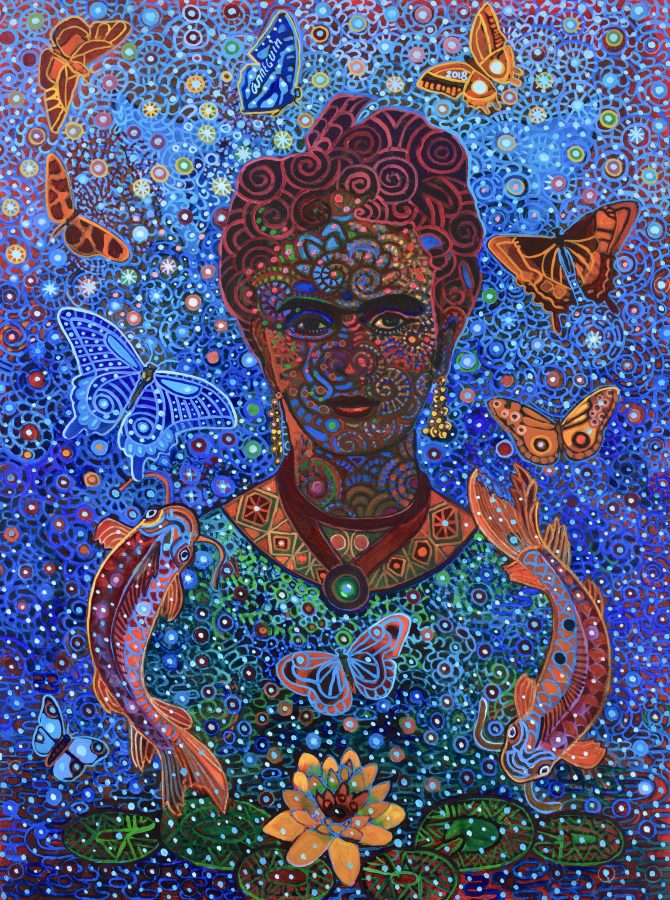 Painter Alfredo Arreguin, whose work is in the permanent collections of two Smithsonian Museums, has joined Night of 1,000 Fridas.
Arreguin has painted many stunning portraits of Frida Kahlo during the course of his career and several will be projected on buildings in Washington D.C. on January 25, 2019, the Night of 1,000 Fridas. You will be able to see the projections in the Petworth neighborhood and possibly in other locations as well.
Arreguin has received many awards and accolades during his long career. In 1995, the Mexican government honored Arreguin with the Ohti Award for his contributions to Mexican culture abroad. The city of Morelia, Arreguin' s birthplace, presented him with a key to the city in 2017. The previous year, the city gave the honor to Pope Francis.
I've admired Arreguin's work for years since first seeing it in the Smithsonian's National Portrait gallery, and I'm honored to have him participate in the Night of 1,000 Fridas. 
You can see more of Arreguin's work on the website of Seattle's Linda Hodges Gallery.