DC artist Matt Sesow just completed his tenth 31 Days in July project, a self-imposed painting marathon during which he completed a painting a day inspired by the morning's news headlines.  I had the nerve to email him questions about this project on July 30, and he was gracious enough to respond.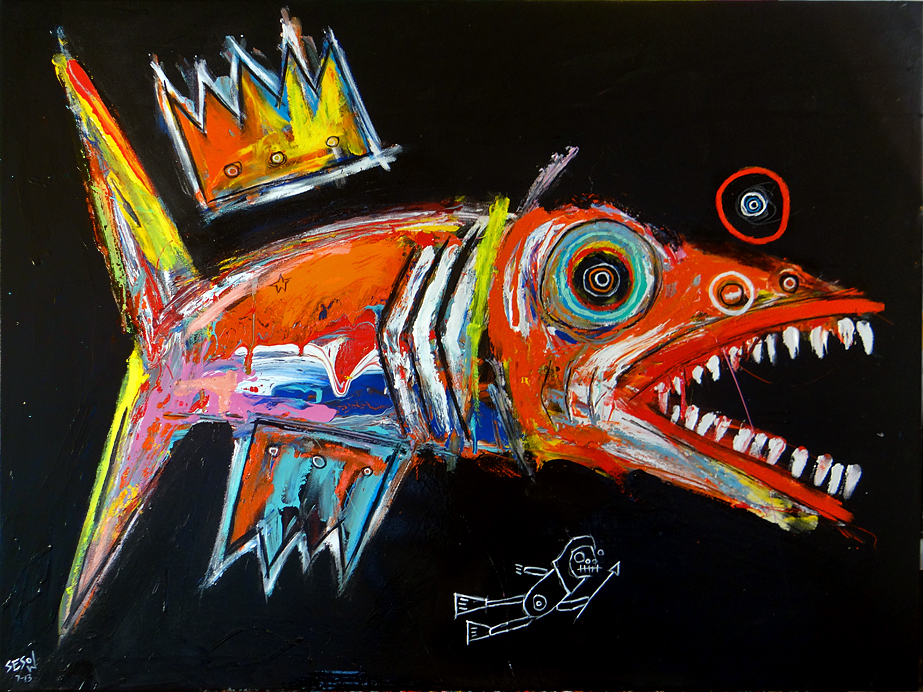 Why did you begin the 31 Days project?
This project is all about love and professional respect.  I'd started painting in 1994 and after a good deal of success as a gallery artist, I met Dana Ellyn in 2001.  She and I dated, and a curator challenged us to come up with an exhibition in 2003 that highlighted our relationship.  I came up with the idea of creating 31 unique paintings in July inspired by the news of the day.  Since Dana saw herself as an artist as well,  I figured this would be a great way to challenge her to see if she really had the "crazy" in her to do everything all day and be a painter.  She obviously answered my question and has since smashed any question or doubt I ever had about her dedication or ability to paint.  The 31 Days in July project has, for 10 years, challenged us to wake up each day in July and create a unique painting.  For me, I have always done 30″ x 40″ paintings, all 310 paintings are 30″ x 40″.  The 31 Days in July project is my proudest accomplishment as an artist.  I'm sure no other artist can possibly recreate it.  I advise them not to try because it's too hard.
How important is it to you that you're now completing ten years of this project?
I have shown around the world, done huge solos in Europe and shown in museums, but 31 Days in July is my greatest accomplishment.  While showing my work for 20 years, I've come to realize that little importance is given to art and that my paintings may not get much exposure.  The 31 Days in July project is a personal badge of accomplishment for me.  I don't care that galleries and curators and art critics don't cover it.  Those people probably weren't around in 1994 when I started painting.  They're temporary and will likely be doing something else in a few years.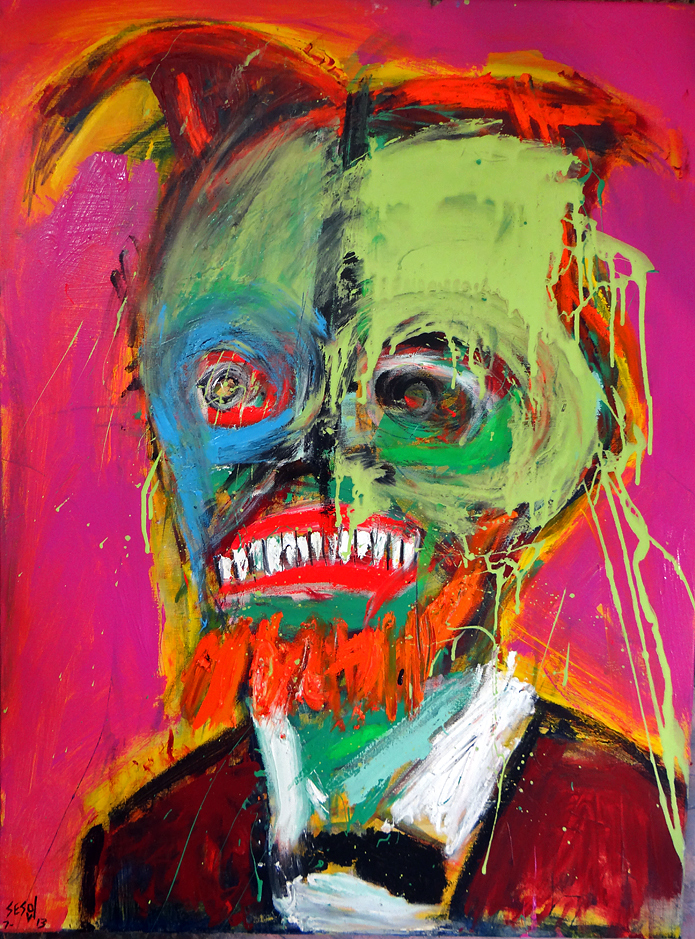 How does this project change your process from what it's like the other 11 months of the year?
I consider July "art camp."  This is the time to experiment and make mistakes.  I bring out my messy oil paint techniques.  My little studio stinks of oil and turpentine.  This past July, I tried some new pink background portrait paintings.  I'm not sure if they're successful yet.  They're bright and pink.
What are some of your favorite works from this past month? 
I don't have any favorites.  They're all my babies.  If I don't like a painting as well as my favorite, I will attack and add paint to make it a new favorite.  They're all the same.  They all suck. They're all good or okay.
 What were some of your favorite news items to paint?
My favorite news items are when there is no war, no suicide bombers, no Obama corruption, no Obama drone attacks.  I guess my favorite painting is from July 18.  It is the day that the United Nations confirmed that they're going to be using one of my paintings on a stamp to be released internationally on September  20, 2013.  I did a painting called "Toot Your Own Horn."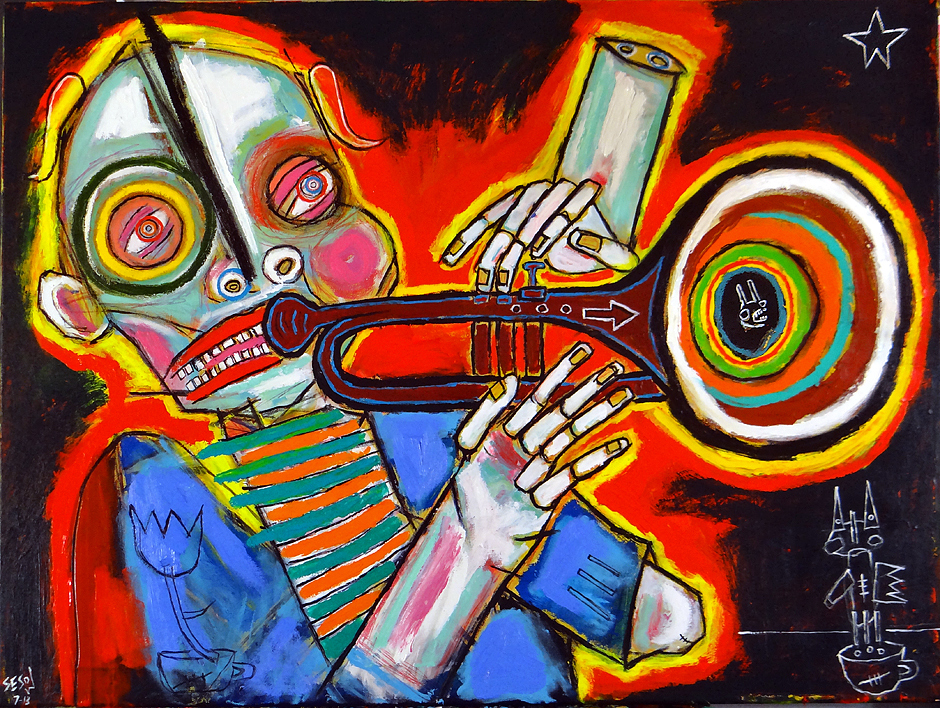 Did you have days when you found the news uninspiring?  If so, what did you do?
I haven't had an uninspired day.  I guess when I'm hungover it is harder to paint, but it's still possible. Every day is the day that you can do your museum painting.