During the academic year of 1987-1988, Ken Kesey taught a graduate-level creative writing class of thirteen students at the University of Oregon. He charged the group with producing a full-length novel in one school year, which they did, publishing Caverns under the name O.U. Levon (Novel University of Oregon backwards) in 1990.
It is my intent to interview each living author about the project and what they learned from Kesey.
Jeff Forester was the first Caverns author to respond to my questions. His relationship with Ken Kesey extended beyond the year he spent in his writing class. Forester published a touching remembrance of Kesey in the San Francisco Chronicle in 2003. The piece describes their years of friendship, Kesey's generosity, his struggles as an artist, and his sometimes burdensome counter-culture image.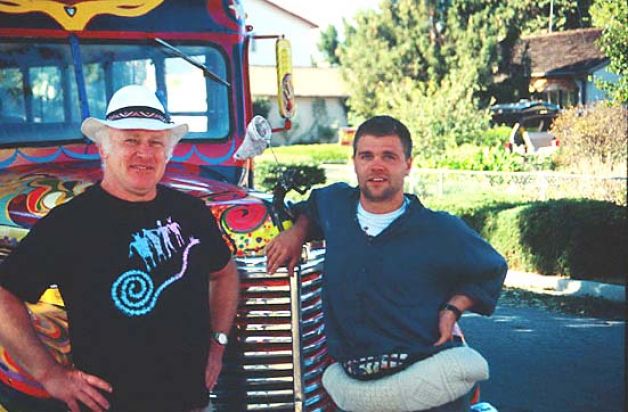 After I published my first posting about Kesey outlining my reasons for seeking out the Caverns authors and the questions I had about the project, Forester emailed me this:
"There has been a lot of misinformation that has gone out on Ken. He was an extremely disciplined writer. He took his wrestling discipline to the keyboard and grappled a project until he got it down and pinned it.
And he was generous, kind, and extremely intuitive. A remarkable person all around.
You write that you do not understand the WHY of Kesey teaching the class. Well, he had been part of an amazing writing class, and saw a team of writers built around a great coach or teacher. He valued those friendships and support for his entire life. They were a very close bunch – and the same can be said of the folks in our class. That was part of it. Kesey wanted to pay it forward and believed that the best way to learn was by doing.
But I also got the sense that he taught the class as a way to get himself back into the traces after the death of his son Jed took the wind from his sails. His productivity following Caverns was pitched."
Forester then pointed me to the heart-wrenching letter Kesey wrote to his friends after his son's death.
As with many projects, the more I learn, the more I feel the need to learn more.
Here is Forester's interview: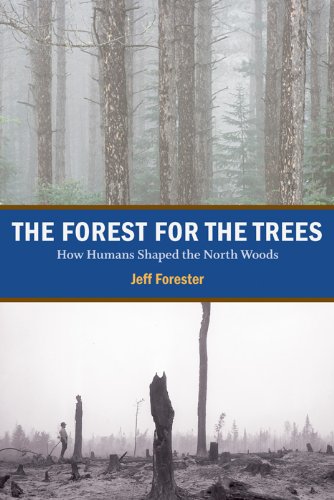 What is your life like now? Are you still writing?
I am still writing. In 2005 I published Forest for the Trees: How Humans Shaped the North Woods, which was a finalist for the Minnesota Books Awards, won the Choice Critics Award, and was a finalist for a number of other awards. That same year, my writing partner, Jim Berg, and I were finalists in the CineStory Screenwriting awards, which included a weeklong symposium in Idyllwild, CA. At that event I met a producer. Ultimately, we developed a screenplay around the ideas in Forest for the Trees, which was sold to Paramount Pictures, including the book rights.
In 2004 I was awarded a Jerome Travel and Study Grant to do research for a novel I am working on, North Country Digs.
In 2005 Jim and I optioned a screenplay, Lifetime in Heat, to Shampoo Ltd. A few years ago I worked as Associate Producer on an Emmy winning PBS documentary, Transplant: A Gift for Life. 
I am currently working on a number of film and television projects, finishing the draft of North Country Digs, as well as working on a few online magazines and web sites.
What do you remember most about the process of writing a book with thirteen other people?
The people. We formed incredibly close relationships together and had a great deal of fun. When you are involved with Kesey, you are going to have fun.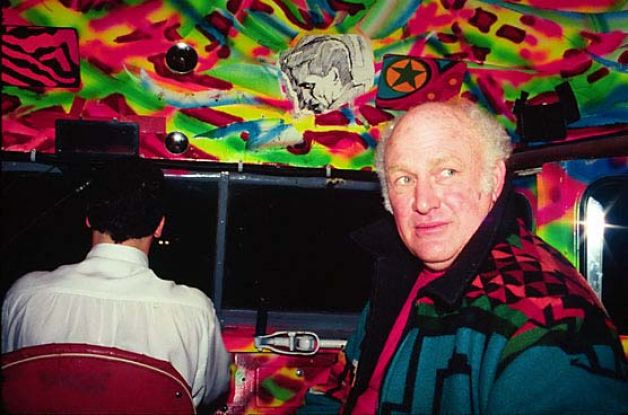 What did you learn from writing Caverns? 
First and foremost, to be kind and generous with each other's work. Honest, of course, but kind and generous. He insisted on it.
Kesey really showed us the meaning of story, and how to weave story through a narrative. Kesey taught us that writers do not create stories, they discover them. For instance, the difference between what we think of as genre fiction and literature has to do with process. Does the writer begin with an ending or idea, and then force characters to act out that idea? Or, does a writer start with a group of characters with a need and then follow them as they take action to satisfy that need? There is a big difference between the two.
Kesey, in a quote that would become famous, said to us the first day of class, "The answer is never the answer. What's really interesting is the mystery. If you seek the mystery instead of the answer, you'll always be seeking. I've never seen anybody really find the answer, but they think they have. So they stop thinking. But the job is to seek mystery, evoke mystery, plant a garden in which strange plants grow and mysteries bloom. The need for mystery is greater than the need for an answer."
Kesey saw writing as a form of magic, evoking magic, and the description is apt.
What stands out in your memories of Ken Kesey?
First, that he was brilliant on so many levels. He lived his life as an adventure and experiment. He was a true warrior. The other thing was his generosity and commitment. The twelve of us were in and out of his house in Eugene at all hours of the day and night, and no matter when one of us or a group of us was there, he came down and would sit with us, watch what we were doing, suggest, cajole, applaud.  He literally turned his life over to the class for the time he taught it, and led us through the process of writing a novel. We learned by doing it with him, a man who had been down the road a few times before us. It was an incredible experience.
How do you feel about the book as a finished product?
I love Caverns. It is fun and a great ride. Much of the language is wonderful and, as Kesey said, the characters are a group that would make Chaucer grin.
You can connect with Jeff Forester through his book's Facebook page.