Originally published in Dirge Magazine 7/1/16:
Roald Dahl's tales for adult audiences are so violent and raunchy they will make you question how he's allowed to simultaneously occupy the children's section of your local library. Best known as the author of book-to-movie classics like Matilda, Fantastic Mr. Fox, and the BFG, Dahl also wrote about wife-swapping, cannibalism, rape, beheading, high-stakes gambling, and aphrodisiacs powerful enough to turn men into sex-crazed beasts.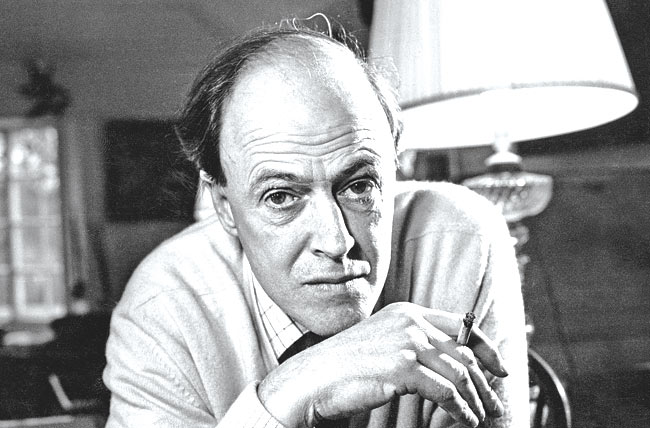 Dahl published seven salacious stories in Playboy including the four that make up Switch Bitch. In the first story, "The Visitor," Dahl introduces his recurring character Uncle Oswald, a word-traveling philanderer with a bottomless appetite for sex and money.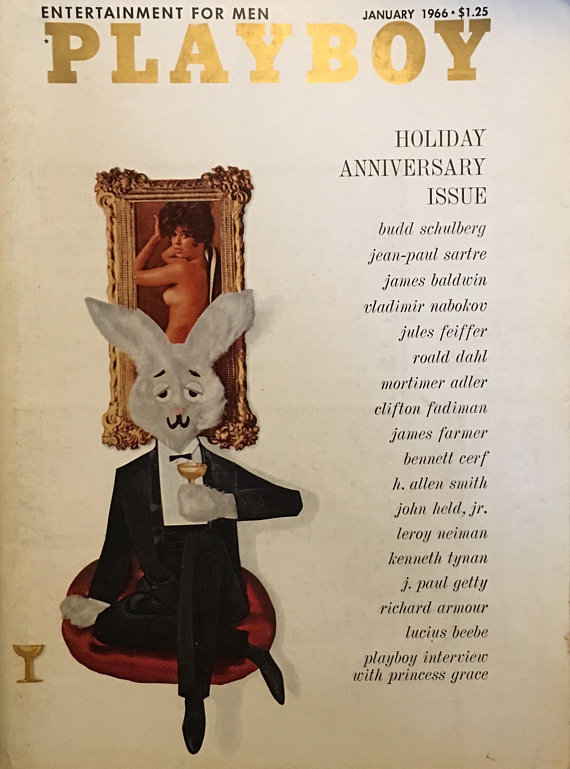 In "Visitor," Oswald is a house guest who sets out to seduce his host's wife and beautiful daughter. During the night, a woman creeps into his room and gives Oswald hours of raucous sexual pleasure, but it's too dark for him to recognize her face. The next day, while trying to deduce whether it was the wife or the daughter, Oswald learns of a second daughter locked away due to her contagious leprosy.
In "The Great Switcheroo," two neighbors lust after each other's wives and devise an elaborate plan to switch beds in the dark of night so that neither woman will know upon being woken up for sex that she is sleeping with her neighbor, not her husband. Unfortunately for one of the men, his wife has the best sex of her life.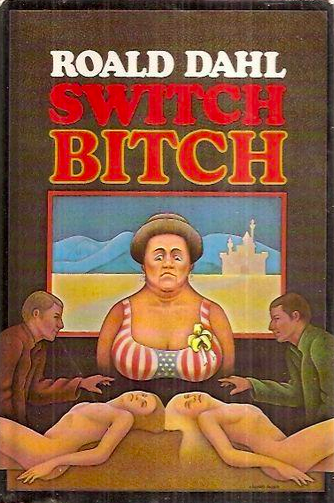 "The Last Act" is the cringe-worthy story of a date rape that leaves the female character locked in the bathroom on the verge of suicide as the man sneaks out of the hotel room.
"Bitch" tells the story of Oswald's business relationship with a scientist who concocts a perfume capable of sending men into fits of wild passion. While devising a plan to embarrass the President of The United States with this perfume, Oswald accidentally exposes himself to the smell and, as a result, transforms his body into a seven-foot-tall penis. The female character then opines poetically, "But all my life I've had an itch to kiss / A man who could erect himself like this."
Roald Dahl's most nefarious scoundrel gets his own book in My Uncle Oswald, in which the character recounts his wildest sexual adventures, as well his personal observations and philosophies. As in all of his writings, Dahl has a way of building suspense through the detailed drawing out of events and asides. In "Oswald," these asides include an explanation of women's natural penchant for sex with dwarfs and a description of Australian cowboys removing sheep testicles with their teeth.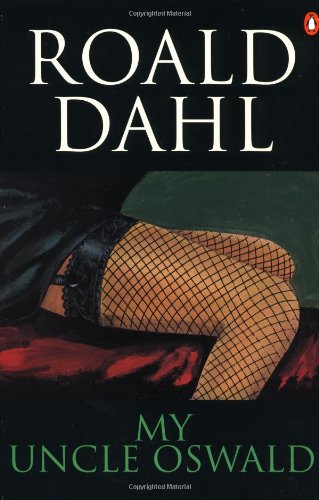 The main storyline is of Oswald's hunt for rare beetles that can be ground into an aphrodisiac so powerful, one male user said, "You know those long sausage-shaped balloons children have at parties? I kept thinking about one of those, and with every beat of my heart it felt as if someone was pumping in more air and it was going to burst." Later, when a character ingests the beetle powder, he fornicates with such vigorous friction Oswald fears an impending "raging conflagration."
Oswald secures and begins selling the miraculous beetle powder, but then devises an even more lucrative and sinister plot for money-making. With the help of a beautiful female business partner, Yasmin, Oswald plans to trick the world's greatest minds into reckless sexual escapades and to create a premium, high-end sperm bank. Yasmin, armed with a condom-like semen collection bag and beetle powder, serves as the bait to lure the world's geniuses into surrendering their seed. The second half of the book is filled with wild descriptions of sex with Picasso, Proust (whose homosexuality makes ingenuity necessary), Renoir, and a myriad of others including the King of Spain who, not wanting to exert himself, makes use of a mechanical chair to produce the thrusts necessary for copulation.
Many of Roald Dahl's stories hinge upon sick twists of fate. In "The Neck," a bothersome house guest sticks her head into a Henry Moore sculpture and gets stuck. The reader is left wondering if her host, armed with an axe and a saw, will choose to deface the sculpture to extricate the guest, or rather behead the woman and keep the sculpture intact.
In "Lamb to the Slaughter," a housewife bludgeons her husband with a frozen leg of lamb, then calls the police to report coming home to find her husband dead. She then cooks the lamb and feeds it to the investigating detectives who, during the meal, ponder a possible murder weapon.
The main character in "Dip in the Pool" places a large bet on the pace of his cruise ship. Anticipating slow progress due to weather, he becomes frantic upon waking up to clear skies. He decides to jump overboard in clear view of another passenger so that the ship will have to turn around for a rescue. Unfortunately, his elderly witness suffers from dementia and therefore is not believed when she tells her caregiver of seeing a man waving to her from the water after jumping overboard.
Dahl's nasty plot twists worked well on the screen. "Alfred Hitchcock Presents" used several Dahl stories including "Lamb to Slaughter." Dahl also hosted fourteen episodes of his own show "Way Out" on ABC. "Tales of the Unexpected" proved to be Dahl's more enduring foray into television, running 112 episodes between 1979 and 1988. Dahl himself introduced most of the episodes just as Hitchcock curated his sinister television episodes. The opening credits of Dahl's show includes a roulette wheel, tarot cards, a devil mask, and a gun interspersed by the silhouettes of nude dancing girls, a foreshadowing of Dahl's subject matter.
While on the subject of nude dancing girls in silhouette, Dahl also wrote the screenplay for the James Bond movie "You Only Live Twice." We can hold him at least partly responsible for the particularly odd sexual bathing scene. I could devote more words to dissecting the racial and gender politics behind these three minutes of film, but it's hardly worth it considering it's a Bond movie.
Roald Dahl's fantastic imagination and dark humor make him a revered children's author. At the same time, this masterful writer created plenty for the adult palate that's sinfully wicked and full of suspense. The next time you hear a child talk wistfully of her favorite Dahl book, remember there's a lot in the canon for you, the dark Dirge fan, like a seven-foot-tall penis, wild fornication, and sinister murder plots.