In the spring of 2012, with the help of my kids, I began putting ceramic blobs around Washington, DC to promote my book The Life Story of a Chilean Sea Blob. Since then, I've put up several other street art projects in Washington, DC and Maryland.
Below are pictures of blobs I put out during a several month stretch in 2012. These blobs caught the attention of The Washington City Paper and NBC4.com.
In the fall of 2012, I copied Mark Jenkin's tape sculpture technique and created a tape figure reading my book as another promotional stunt. I placed the tape sculpture in several places around the city, once recording public reaction to create this video:
In the summer of 2013, done with book promotion, but harboring a deep resentment of ugly silver traffic boxes, my son and I did this at the corner of Reno Rd. and Fessenden St., NW, Washington, DC.: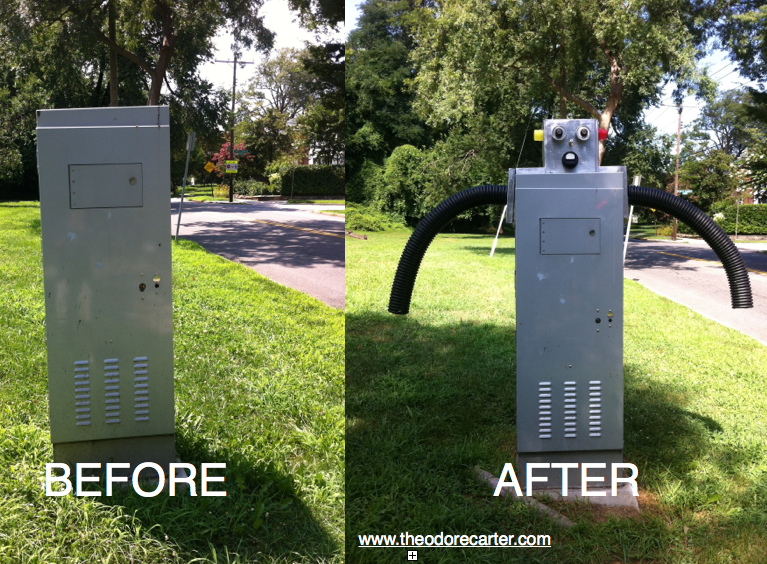 We made the local news.DC News FOX 5 DC WTTG
In the summer of 2014, we made the same traffic box into a model of the Empire State Building.

Fox5DC covered the story. DC News FOX 5 DC WTTG
In 2017, I completed the #100DucksDC project. One of several videos from this project is below.