The retrospective exhibition of Yayoi Kusama's artwork currently on display at Washington, D.C.'s Hirshhorn Museum showcases a 6-decade career hallmarked by obsessive, mind-bending repetitions of patterns and immersive viewer experiences.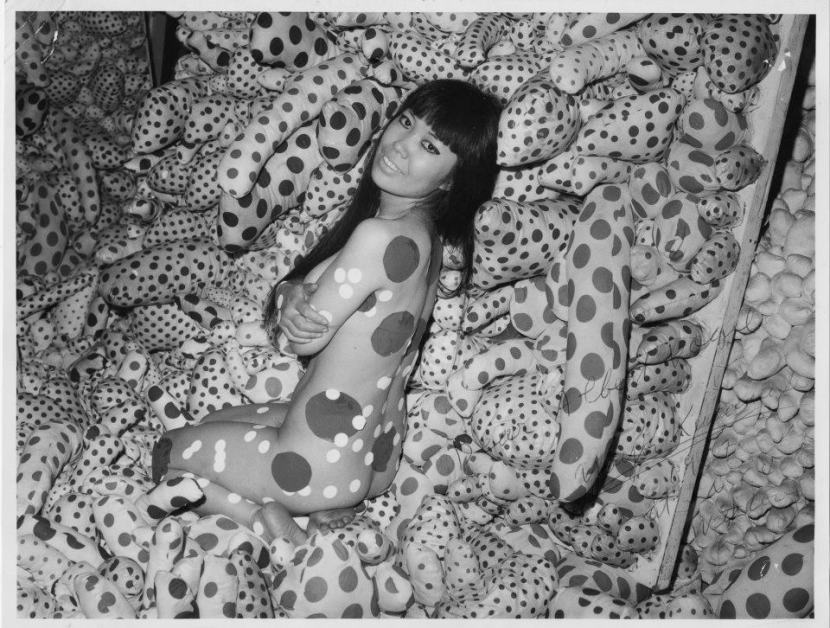 Kusama's work is complex and riddled with signs of a lifelong battle with mental illness. She suffers from depersonalization disorder and for more than forty years she's lived voluntarily in a psychiatric hospital in Tokyo across the street from her studio. Her art, she claims, is a necessary part of her treatment.
While much of the current media coverage of Kusama focuses on her ubiquitous polka dots and the five mesmerizing infinity rooms, among her re-emerging themes are her complex relationship with sex and a fear of penises, anxieties she grapples with through "psychosomatic art."
Read the full article at Dirgemag.com.