Caitlin Carroll's documentary Painted City will tell the stories behind Washington D.C.'s murals.  Here, she gives a sneak peek as to what we can expect upon the movie's release next year.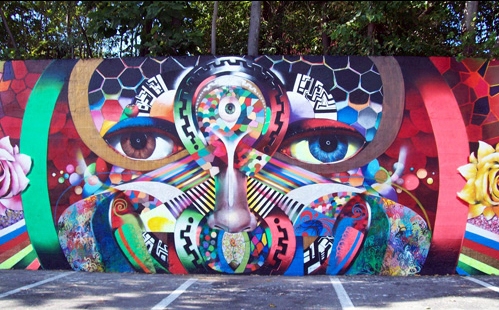 What is Painted City? 
Painted City is a documentary film about the history and cultural significance of D.C.'s murals and their preservation. The film explores an important part of our city's landscape — its vibrant public art — and what it says about our communities and city. The documentary features muralists and community members from all over the city and also follows cultural historian Perry Frank's 15-year effort to research and document D.C.'s murals.
Why did you decide to put this together?
I was writing a post last spring about the DC flag in local art and design for my blog Curious District. In the course of my research, I ran across DCmurals.info. The project takes a unique and in-depth approach to documenting D.C.'s murals and immediately grabbed my interest. The point of the project isn't just to photograph the murals, but to explore the meaning behind them and their neighborhood context. The project's founder, Perry Frank, tells a story about each mural.
The section of the website that most interests me is "The Mural Graveyard," It documents murals that are no longer standing. The concept of murals that no longer exist, for reasons including real estate development, deterioration, and being painted over, intrigues me. There are so many questions associated with these murals. What were they about? What happened to them? Who decided to destroy the murals? Could it have been prevented? How can they be preserved? And if they can't, how can their existence be remembered? I decided to make a documentary exploring our city's murals and these preservation questions.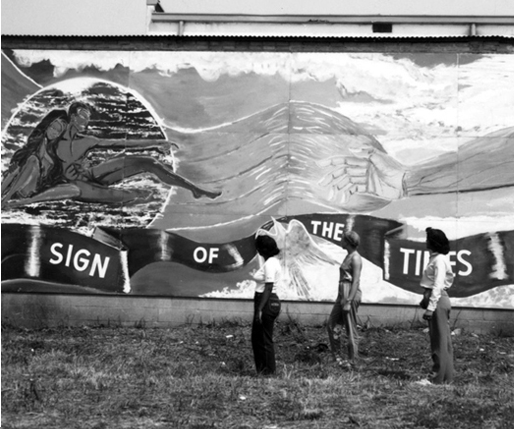 What is the saddest DC mural story you know?
There are a few murals around town that commemorating murder victims. One on 8th and H street NE stood near the spot Catherine Fuller was raped and murdered by a group of men in 1984. A mural went up after the murder to, according to a City Paper article, "restore hope in the neighborhood." This well-known crime illustrates D.C.'s serious problem with violence and drugs in the 1980's. The mural was demolished to make way for new development in the area.
What is the most uplifting DC mural story you know?
So many of the murals are uplifting because they are designed to have that effect on the public. There is one story that I am following about the restoration of one of the oldest murals in the city, a mural in Adams Morgan,that was done by a prominent group of immigrant Latino artists in the late 60's or early 70's. Not very long ago it was deteriorating and the community rallied to restore it. Soon after, it was damaged again in the earthquake of 2011. The community again raised funds to restore the mural. It's a neat story that shows the relationship between public art and the community.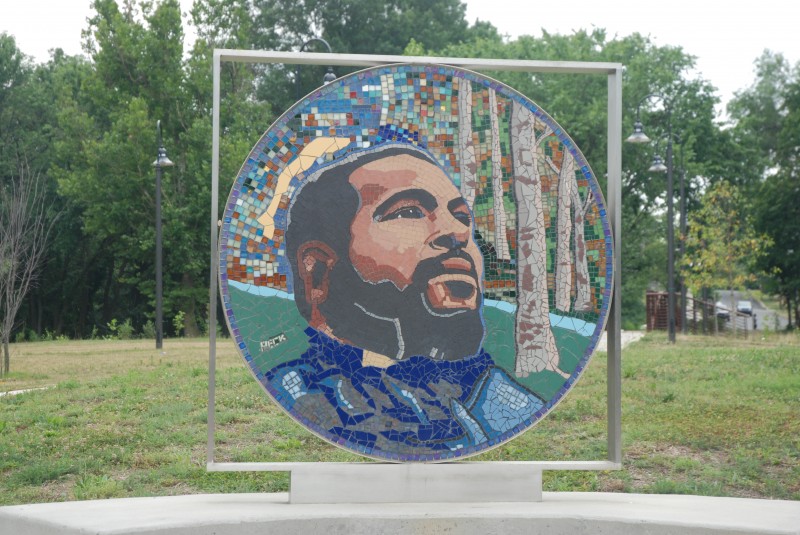 What do you need to do in order to bring this to fruition?
We are planning to complete this film in time for community screenings in summer 2014. Between then and now, we need to raise funds, finish the film, reach people interested in the project, and organize local screenings. If you are interested in the film, you can sign up for exclusive updates and screening invitations here. You can also learn more about the film at paintedcityfilm.com and Facebook, and by following me on twitter @carrollcaitlin.
Mural historian Perry Frank will present some of the history behind DC's murals on September 28th from 3pm-5pm at Dance Place, Studio 21, 3225 8th St., NW.  For more information, go to the DC Murals Facebook Page.