The below piece originally appeared in Dirge Magazine on June 13, 2016. Also, I previously interviewed Cherokee Rose, producer of Naked Girls Reading Washington, D.C.
Naked Girls Reading: Because Books are Better Bare
While your local independent bookshop is struggling to stay afloat and authors vie for declining readership, Michelle L'amour and her international cadre of bare lit lovers are taking to the stage to remind audiences that "you can't spell 'literature' without the T and A."
Born out of the burlesque tradition, chapters of Naked Girls Reading are sharing great books in the nude across the US and on four different continents. Show titles have all the camp you'd hope for with themes such as "Girls Gone Oscar Wilde," and, "Roald Trip."
Here's a rundown of a few prominent regional Naked Girls Reading chapters:
Chicago
Michelle L'amour, a long-time burlesque performer, began Naked Girls Reading Chicago in 2009. The concept is simple: Naked women reading on stage. It's a way to combine the "sexual with the intellectual."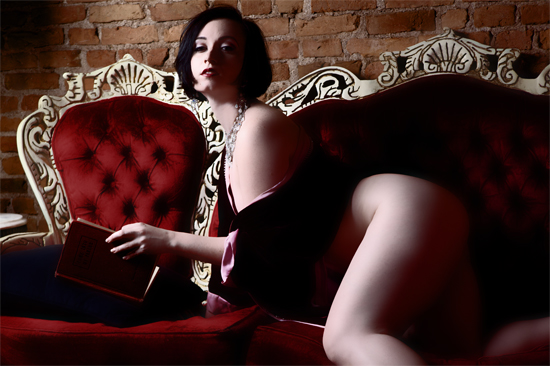 It was her husband and showman Franky Vivid who, on a quiet night at home, remarked upon how sexy L'amour looked while devouring a book. The act was born.
"After the very first event it was obvious to all in attendance that something big had just happened, something spiritual. Immediately, the press took hold and emails started coming in from cities all over the country from ladies interested in starting their own franchise."
Washington, D.C.
Cherokee Rose came from Chicago to become the producer of Naked Girls Reading DC. "I noticed there was a distinct lack of Naked shows here in the District. In Chicago we had Naked Girls Reading, Naked Boys Singing, and the Puppetry of the Penis. DC had nothing, and I felt a personal need to change that."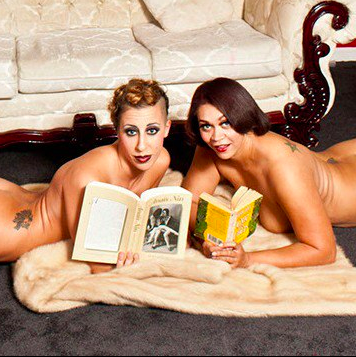 The racy performance did shake up the city. In 2013, the squeamish Alcohol Beverage Control Board bumped the DC Naked Girls from their performance space, pushing them toward the more naked-friendly DC Arts Center.
London
Glory Pearl, producer of the London chapter, says they've had similar problems finding a permanent location because, like DC, "In London, nudity is still viewed with suspicion." It is still being viewed, however, by audiences that find Naked Girls Reading at burlesque and fringe festivals.
For Pearl, connecting with audiences comes from the literature choices. Pearl says she recently brought herself and her audience to tears when, "I read an Auden poem about refugees in the Second World War. It could have been written about the crisis in Syria today."
New York
Producer Nasty Canasta says that performing in underground basements and small theaters gives New York Naked Girls, "an old-school NYC underground arts scene flavor." Like their cross-the-pond compatriots, New York Naked Girls have been known to lure audiences with nudity, then leave them moved to tears. Canasta's performers, "are absolutely fearless and incredibly creative in the pieces they choose for the readings. The shows are personal, and the pieces read are diverse and surprising."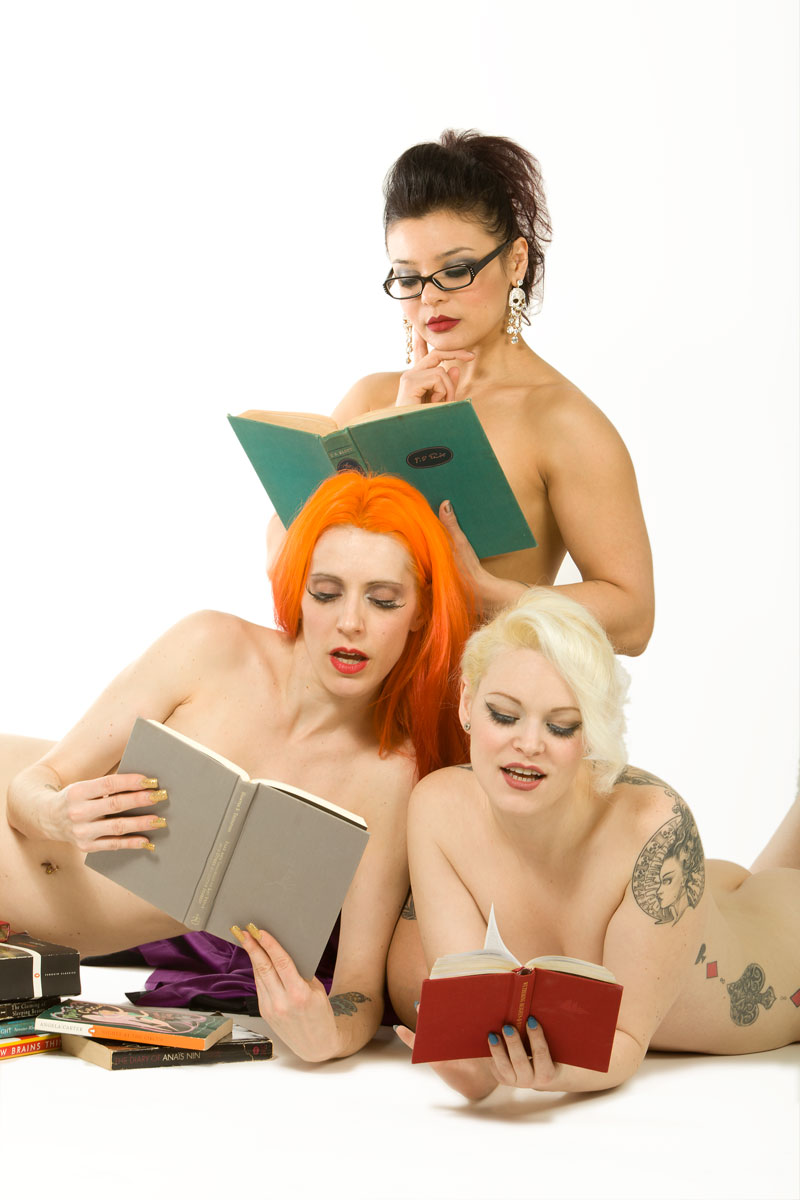 San Francisco
Producer Kristine Wilson likes to augment the night's readings with anecdotes about the readers that give history and context to the show. "There is nothing quite like learning a sweet, funny, touching or amazing detail about the beautiful woman sitting right in front of you. It lets the reader's amazing brains shine right along with their bodies."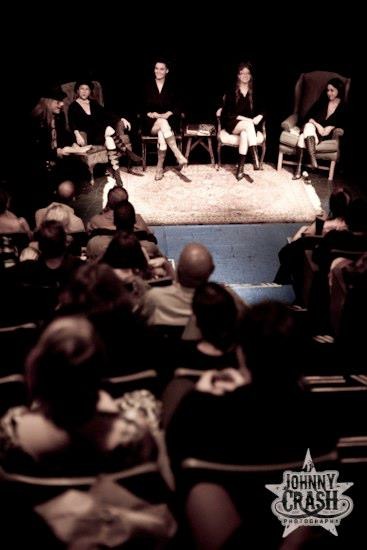 She says one of the highest forms of praise she hears frequently from audience members are promises to renew library cards.
Wherever you are, it's likely there are Naked Girls Reading near you. You can find out more here.