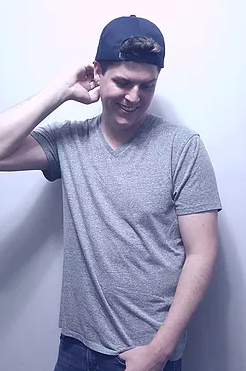 Teddy Beats is a Washington, D.C.-based music producer whose song "Lost Boy" recently gained over 1 million plays on Spotify. He is signed to Armada Music, the biggest independent dance label in the world. His music is included on top playlists and charts like Apple Music's "Chill House", Sam Feldt's "Heartfeldt", Spotify's "Brand Neu Dacehitd" and Armada's "Deep House Hits" and "Chill Out Top 1000".
Teddy is also a great supporter of the things I do and has lent his music to several of my YouTube videos. I'm excited to have Teddy signed up to participate in Night of 1,000 Fridas.
You can sign up too!    
Tell me about your background in visual art.
Drawing was my first creative passion. My grandmother was an impressionist and dreamed I'd follow in her footsteps, but painting was never my strong point. I was into comic books growing up (and still am), so I was always drawing superheroes and cartoon characters. To this day, my style of art is very cartoony. I still suck at painting. Sorry, Grandma.
Do you see any connection between your visual art and what you do as a music producer?
Absolutely. I look at examples of what I'm going to draw before I start, whether it's a picture of what I'm drawing or another artist's interpretation of it. This helps me determine how I want the finished product to look and what lines, shapes or shading I need to use to achieve it. I often do the same thing with my music. I'm always listening to other artists and genres to study their techniques so I can apply them to my own music. I never use just one example for my drawings or my music though. It's often a smorgasbord of my favorites combined together to form my own unique sound.
Why did you join #1KFridas?
Besides being a big fan of your art for a while now, my girlfriend participated in your #100DucksDC project a few years back and she absolutely loved it. We still have the duck she made out of horsehair displayed prominently on a shelf in our apartment. So, I thought it would be fun to get in on the action too this time. #1KFridas seems like the perfect project for me to join because you're giving us a subject (Frida), but zero restrictions on our creativity which is how I prefer to work.
What does Frida Kahlo mean to you?
I see her as a symbol of creativity, strength, and weirdness (my favorite part). Frida was an amazing artist, a strong and independent woman, and proudly sported a unibrow. What's not to love? When I see someone wearing a Frida shirt, I know we're going to have something in common.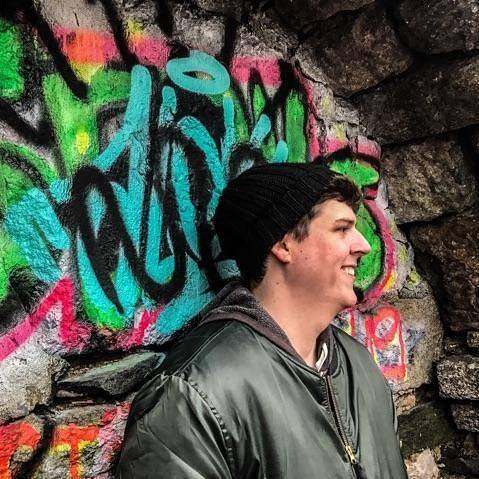 What's the next thing you hope to accomplish with your music?
I want to start focusing on live shows and DJ-ing. I've performed at a few local events around DC, but I'd like to start playing bigger venues and shows in different states and eventually different countries. My girlfriend and I have been going to a lot of DJ shows lately, and they've motivated me to take my live show game to the next level.
Is there anything you want to talk about that my questions didn't allow you to cover?
I'm just curious, do you think anyone ever has sex dreams about Frida Kahlo? Someone should write a book about it.
Glad you mentioned that, Teddy. That is a topic I've covered, and the book is coming soon! More importantly, have you signed up for Night of 1,000 Fridas like Teddy?