I recently finished reading Adam Mansbach's Rage is Back, a novel steeped in the history of New York City Graffiti.  The main character, Kilroy Dondi Vance, is the son of two graffiti artists who rose to prominence marking trains in the 80's.  When Dondi's dad returns from his mysterious journey into the Amazon, he renews a rivalry with a former vandal squad cop now running for mayor.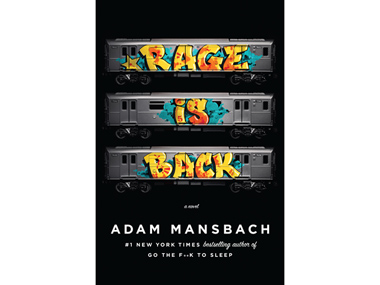 I'd just finished watching a couple documentaries about the New York Graffiti in the 80's and admit that this probably had something to do with my enjoyment of the novel.
Also, Mansbach's protagonist is a complex mix of street culture and intellectualism, a biracial drug dealer who references Shakespeare. Dondi moves easily between the world of his elite private school friends and his parents' generation of aging graffiti artists.
The New York Times gave the book a tough review.  I prefer this one from A.V. Club.
Also impressive is that somehow Mansbach was able to get some pretty big names together to put out a mixtape for the book.  I'm waiting for him to start a rap war with Alice Munro.