Kelly Towles's work is all over Washignton, DC. Recently, he completed a massive mural near Nationals Park. Below, he answers questions about that piece and his other work.
When and why did you first start putting up work around DC?
I started doing graffiti back in the 90's because I was a pretty pissed off kid. It was a good release and outlet for me. I was never great at letters, so I focused on characters and it stuck.
Where are the best places to see your work out in the wild?
Right now "Scout" at 12th and W NW is a good one, plus a lot more scattered throughout the city.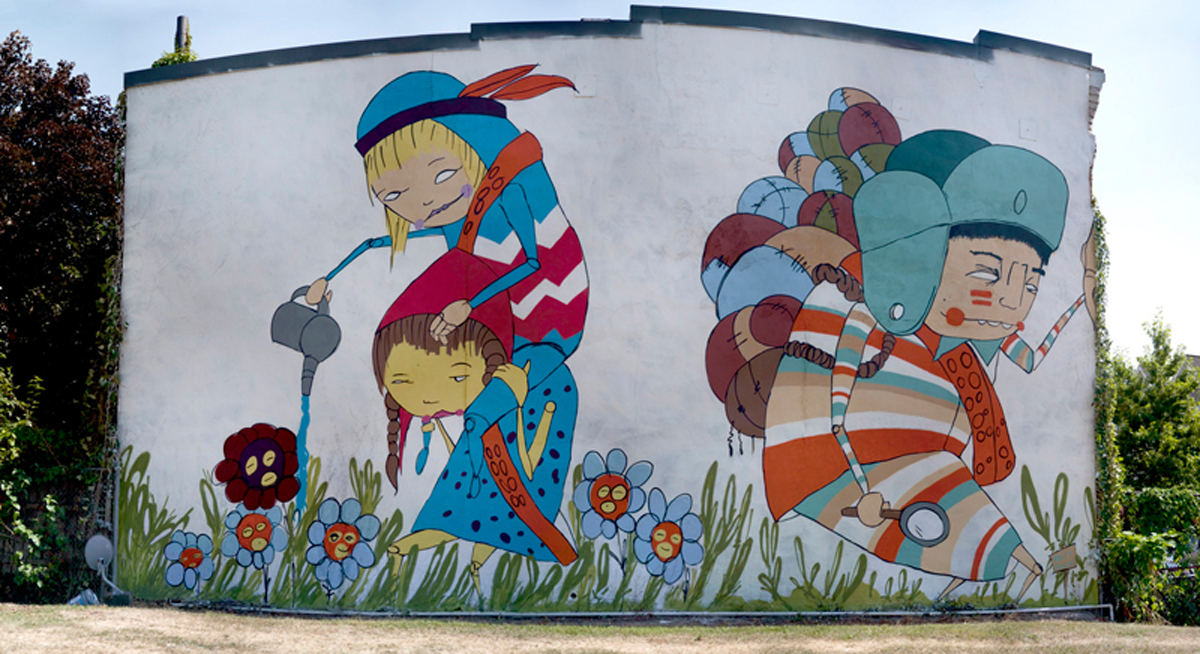 What was The Art Yards project and what was your role in getting it off the ground? Where did the money come from?
The Art Yards project was an effort put together by myself and Forest City (a real estate Management Company). I curated the large murals on the building as well as collaborated on one with Jasper Wong. Then, after we completed our mural, DabsMyla came in to create their stellar bat. Forest City was amazing enough to provide access to the building and fund the murals.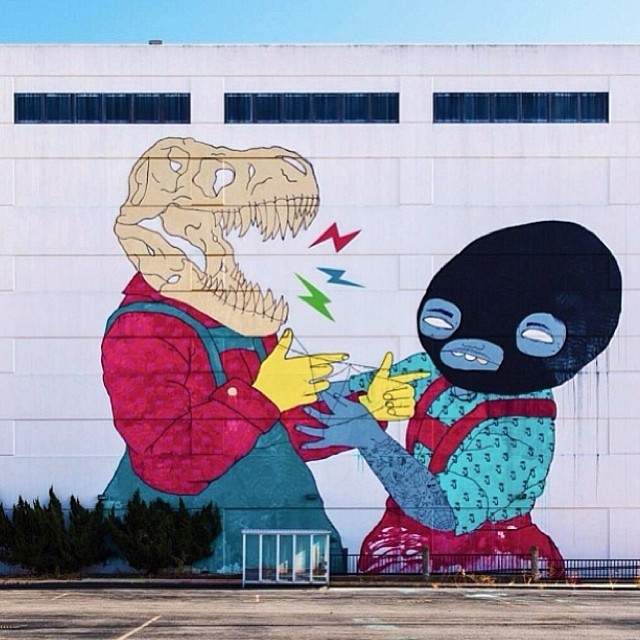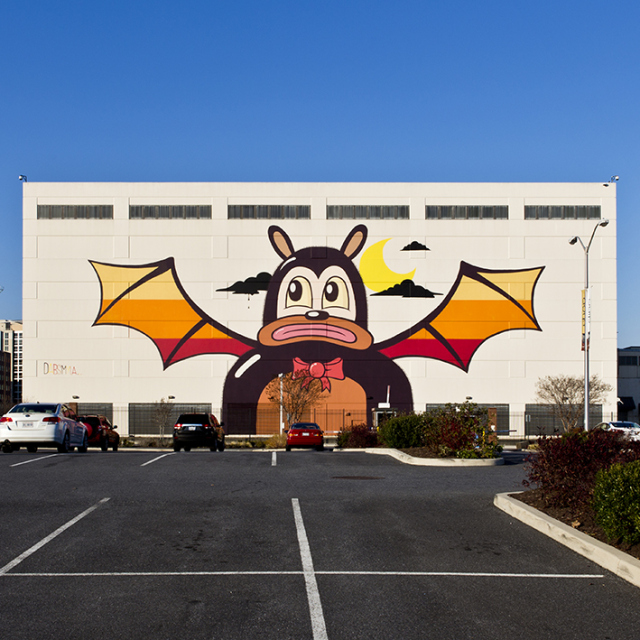 I feel that the newest project I work on is always my next task. It's an ongoing cycle of learning and creating.
What's up with the boxing gloves and the masks?
So, here is the kinda art statement thing. The boxing gloves are like an internal conflict thing and the mask…we all have something to hide.
What are you working on next?
I have a solo show coming in mid March that I am working really hard on.
What's your favorite piece of public art in DC?
I have to say I love the DabsMyla piece. It is pretty epic and the size is huge. Largest piece of street art in DC.