This is the time of year when everyone is buying things. If you can avoid this mayhem, good for you. If you need to buy some gifts, I've got some ideas! Here are products I've created listed from the most widely acceptable to the most bizarre and niche.
This adorable shirt is purrrrfect for your favorite cat lover, child or adult. It's based off of the mural I painted on my back deck. Available in several styles here.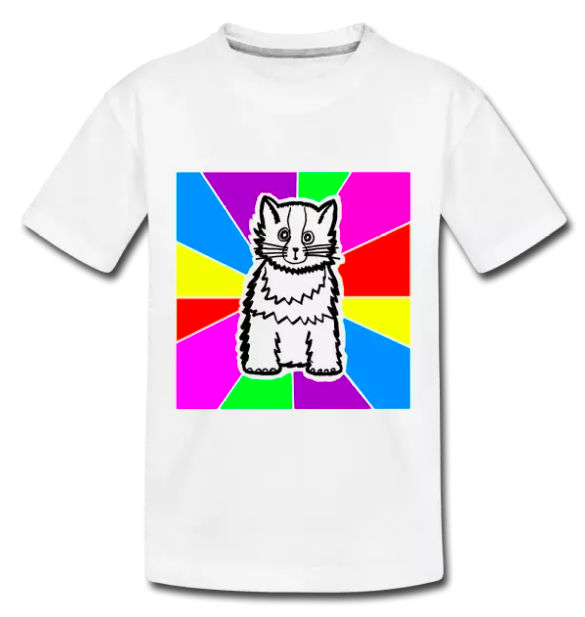 For children who like fart jokes and toppling authoritarian power structures.
This book began as a series of stories told to my second grade students. It's about a teacher who admires Frida Kahlo and begins to teach fourth grade with a monkey on his shoulder. Chaos ensues, and his student, Mimi, must save him from the wrath of the parents committee.
Maybe this is a symbol of the current political situation. Maybe it's just a fun drawing of a local monument. Confuse your friends with this shirt!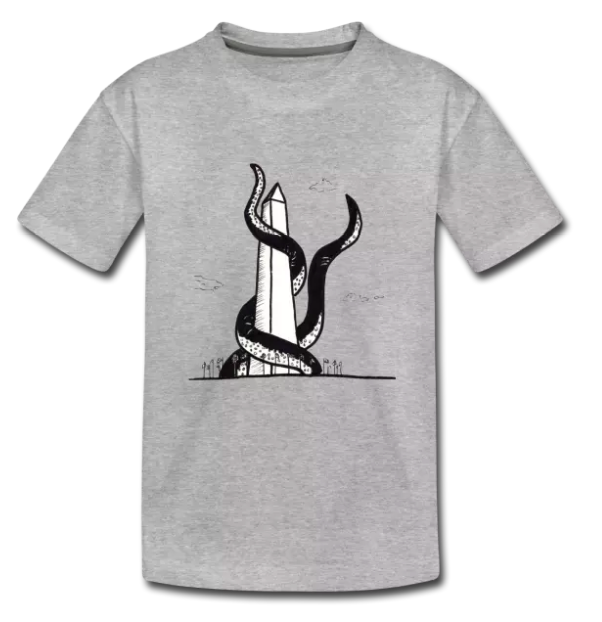 In 2004, masked thieves stole Edvard Munch's The Scream from an Oslo museum. Norwegian police recovered the painting two years later but never explained how or where they'd found it. This literary-leaning, humor-laced, crime novel Stealing The Scream tells what may have happened.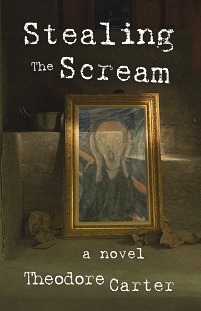 The perfect holiday card for those who don't want to get caught in the "Merry Christmas" vs. "Happy Holidays" trap. I've been using these as thank you notes for years, but now I've made them available for purchase.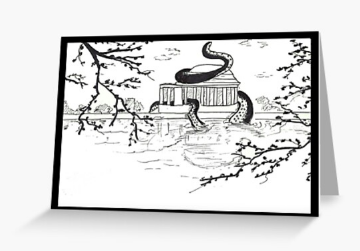 Originally published in 2012 and reprinted in 2019, this is my first book. I'm going to go with the book description offered up by Run Amok Books.
"With wildly imagined characters and jarringly unexpected circumstances, these stories exist in a kind of literary twilight zone. Yet they go beyond merely the creepy and strange, the odd and sometimes absurd, at times exhibiting a keen authorial understanding of human nature and a Kakfaesque pathos for the human condition. The dialogue crackles and the tales delight, and the reader cannot help but be drawn into the painstakingly crafted mise-en-scène, with its parade of fully rendered characters. In the end, the reader, now mesmerized, is left with the inevitable task of finding his or her way out again."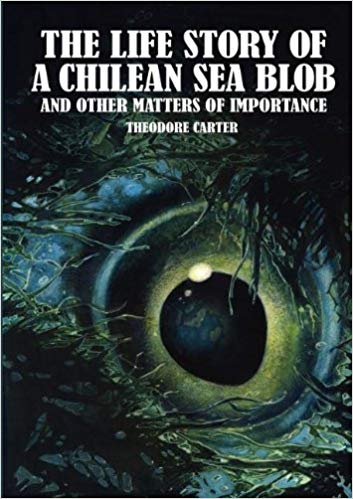 That cover looks great, doesn't it? Don't you want it on some clothing items?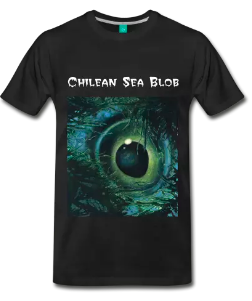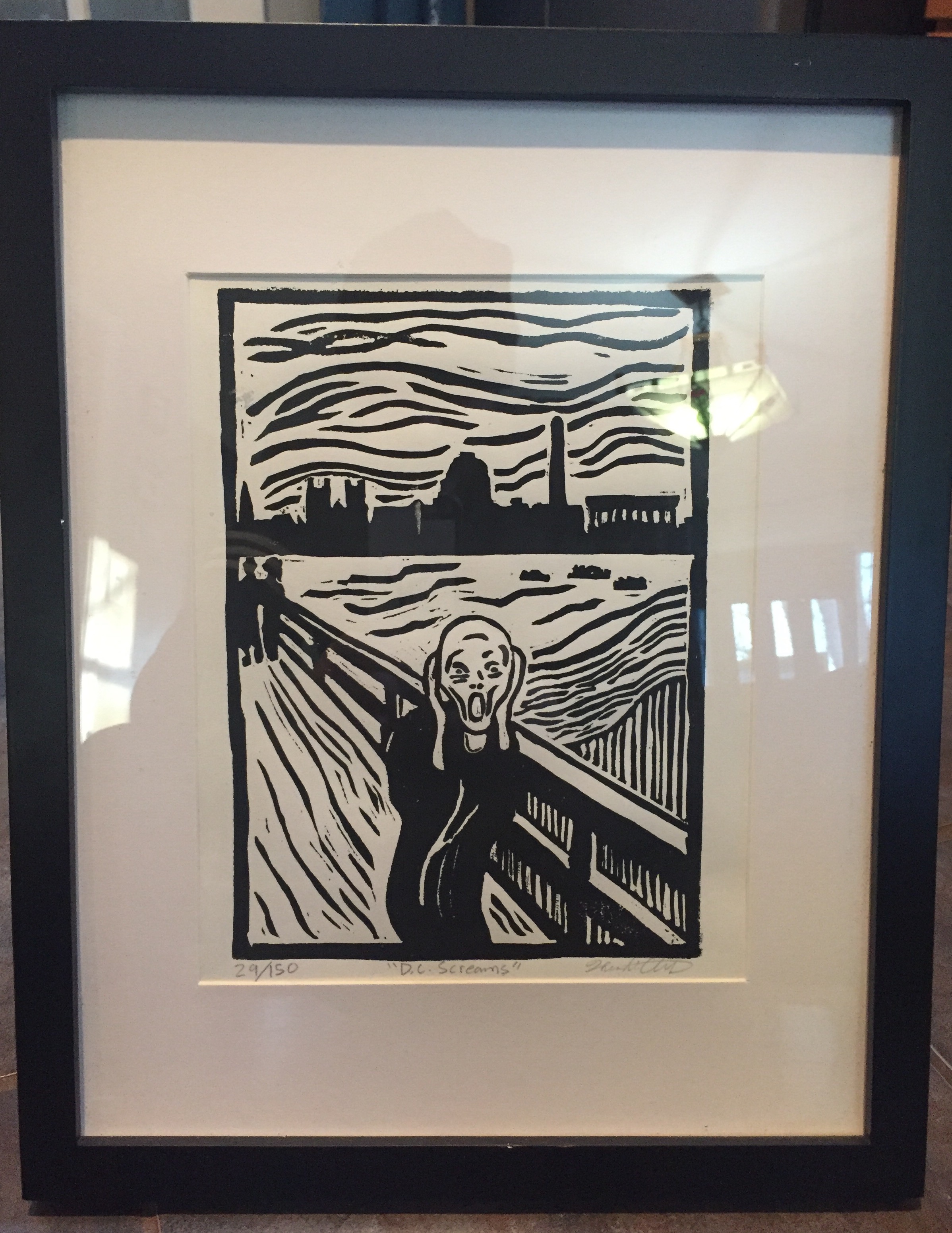 I created this limited edition print of Munch's screaming figure in front of the D.C. skyline. Buy it here, or, if you see me in person (meaning I don't have to ship it), I'll give it to you free with the purchase of a book. It looks good in this cheap frame, too!
Combining Edvard Munch's famous anxiety painting with the D.C. skyline is a perfect match. Once I read a bumper sticker that said, "If you're not outraged, you're not paying attention." This is a t-shirt for that.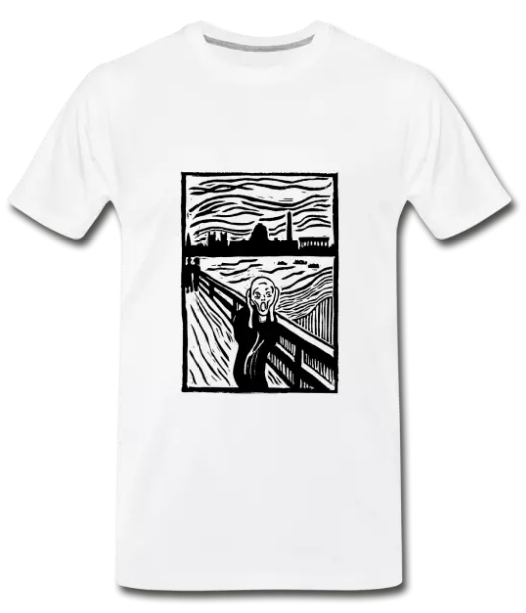 Celebrate everyone's favorite farting monkey and confuse your friends (again) with this apparel.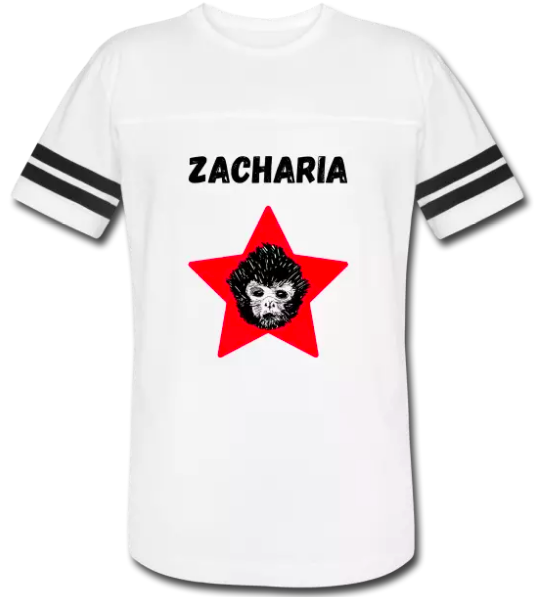 Taking on the themes of sexuality, power, and art, Frida Sex Dreams and Other Unnerving Disruptions includes stories about an over-sexed octopus, Jimmy Carter's alien encounters, and an attempt to reach Harry Houdini through a seánce. The book is about facing the unknown whether that unknown is Frida Kahlo, a fifty-foot woman, or a painting elephant. It's probably my weirdest book which is why I like it the best! A summer indie book pick for 2019.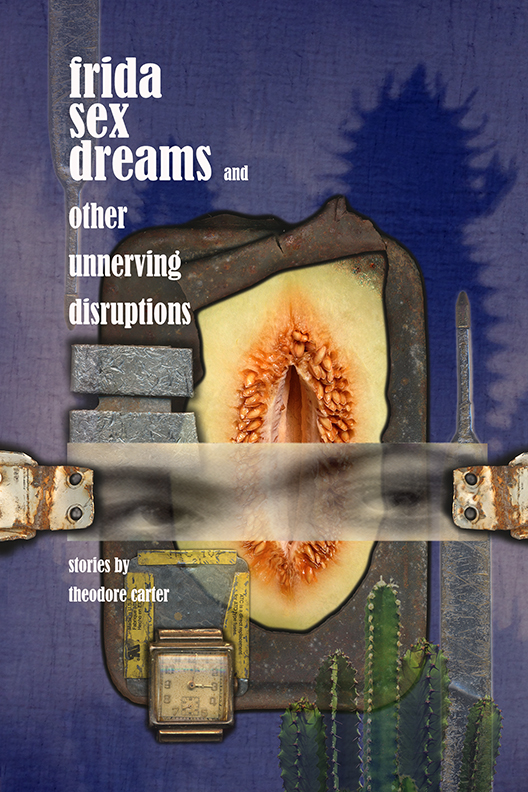 D.C. and Maryland residents, if you haven't seen a concert at VFW 350, you should. It's open to all. I'm proclaiming this venue the "Least pretentious bar inside the beltway." My daughter and I painted the mural on the back of the stage. Buy a t-shirt!