I noticed this in Takoma, DC while driving home a few days ago and took a phone pic.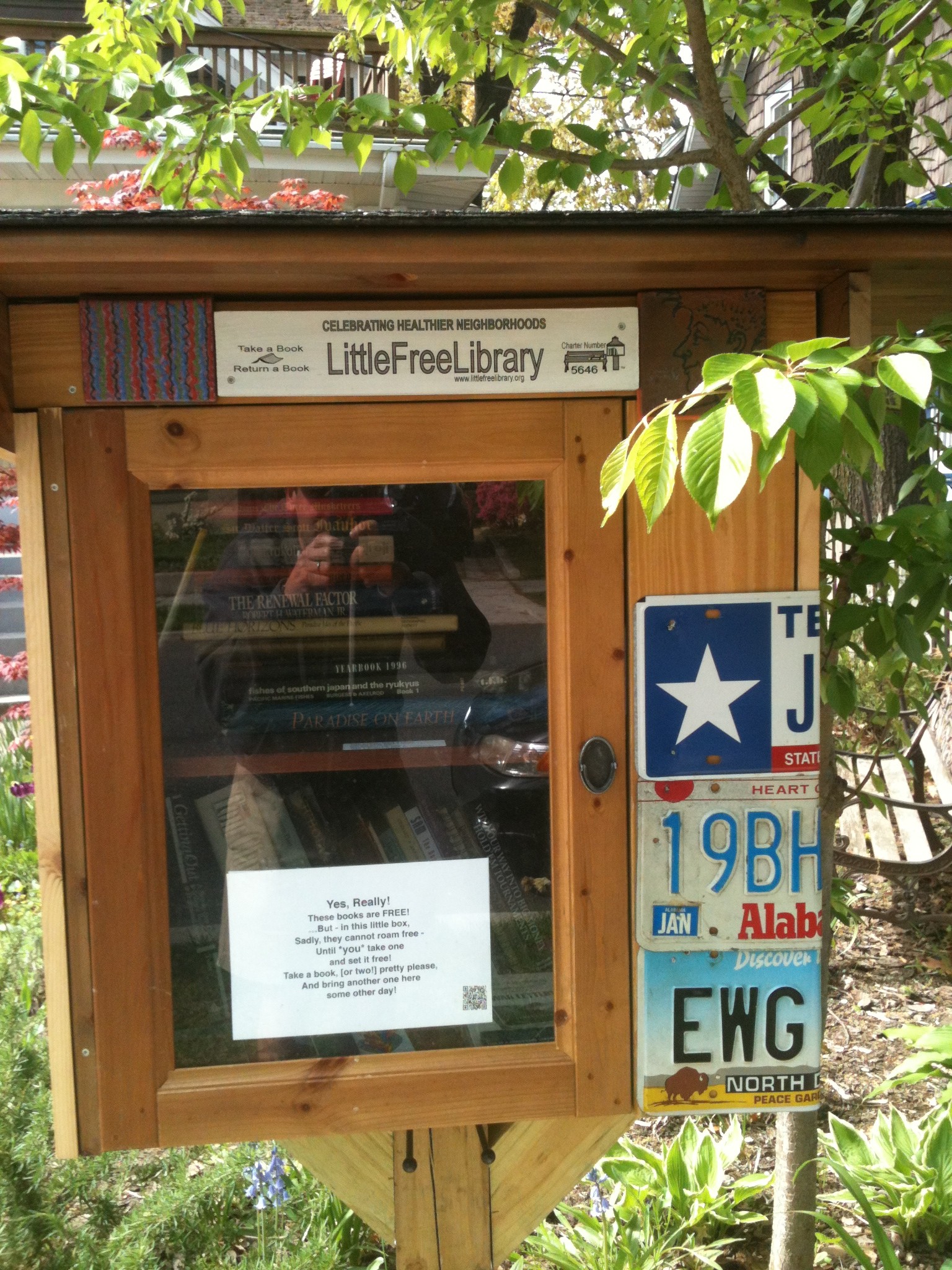 You can even see me in the reflection of the glass.  Very artistic, I know.
It turns out, this front yard library is part of a vast network of mini library boxes across the country.  Little Free Library is an organization dedicated to building literacy and community through small libraries such as the one I found in DC.
While I briefly entertained the idea of building one of these to stick in my own front yard, I decided it'd be easier to write about it here.  But, you should build and maintain a library, especially if you live near me.  Find out more here.