If you found your way to my website, thanks for being here! I'd like to give you something.
If you're local to Washington, D.C. and you buy a book, I'll give you a "D.C. Screams" linocut print. Email me ( tbc(at)stanfordalumni(dot)org ) so that I can find a way to get it to you. If you are not local and you'd like a print, you can buy one here.
No matter where you are, if you give me a Facebook "like," I will send you a postcard with a personalized, hand-drawn sea blob postcard. Send your snail mail address to tbc(at)stanfordalumni(dot)org. I promise not to do anything weird with your street address.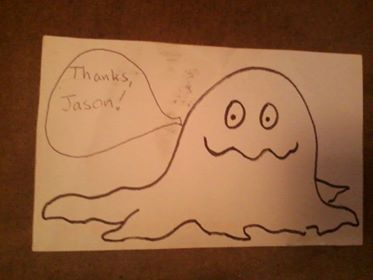 Thanks for being here!