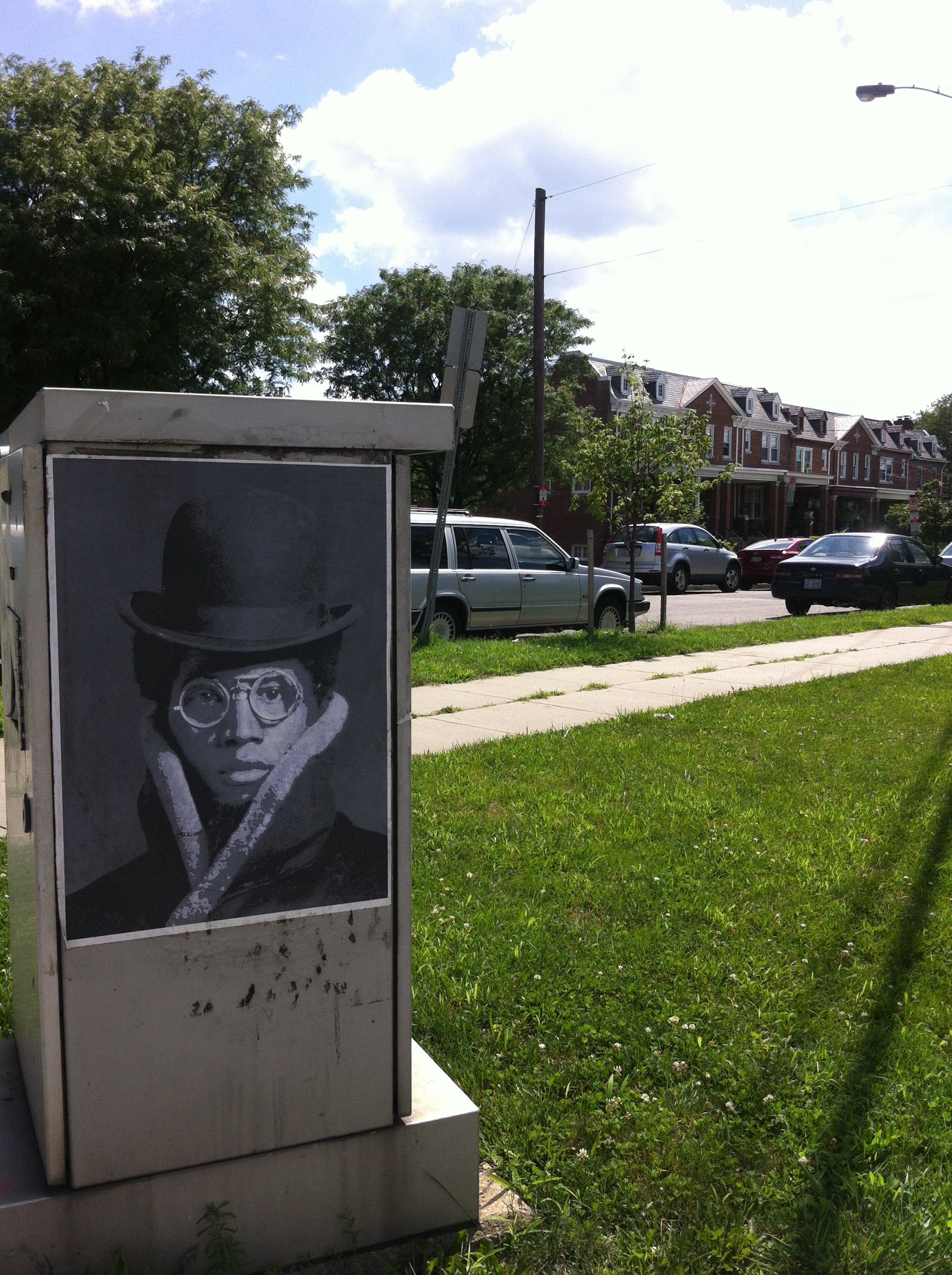 Over the past several years, this poster began showing up on utility boxes throughout the city. The image has become as iconic to DC as a BORF stencil.
The image is work of photographer Steven M. Cummings.  Recently, I found this interview in which Mr. Cummings owns up to posting the picture around town.
Steven M. Cummings has a new show opening July 12 at The Gallery at Vivid Solutions.  The gallery is using the now-famous image to promote the show on Facebook and Twitter.