DC writer Michael Landweber often infuses literary fiction with fantastical elements, something I love as a reader and enjoy toying with as a writer as well.  I've read some of his short work and quickly connected with his off-beat characters and plots.  Landweber talks about his debut novel We which will be released September 1 by Coffeetown Press.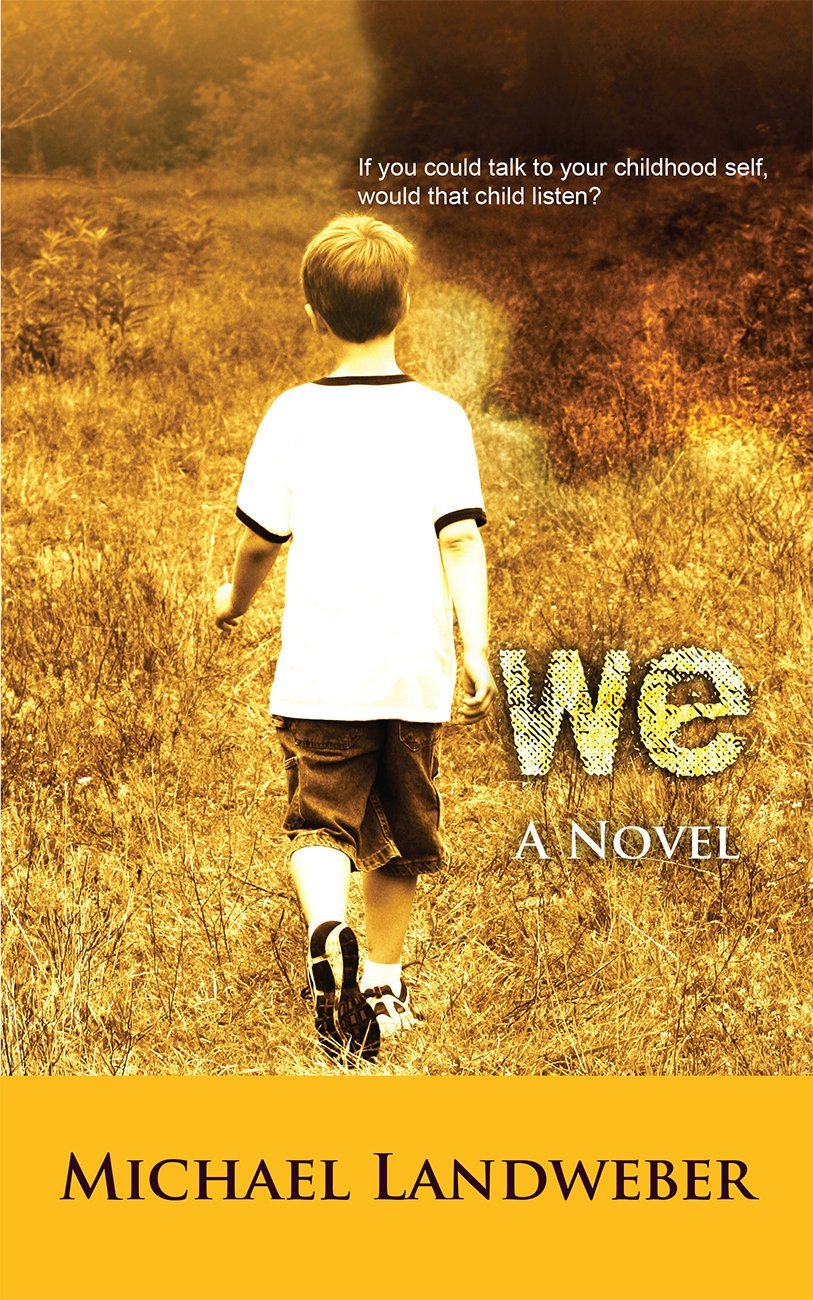 What is the novel about?
A 40-year-old man wakes up in the brain of his seven-year-old self. But he is not in control – he is a hitchhiker who can only observe what it happening in his own past. Then, he realizes that he has been transported back to three days before his sister was attacked, a crime that destroyed his family. The man has to convince his younger self that they need to stop the attack from ever happening. But his younger self doesn't trust him or believe that he is anything more than a voice inside his head.
How did you come up with this premise and how did it change as you turned it into a novel?
The premise started with wanting to give advice to my kids that would keep them from making mistakes I had made when I was younger. That led to the question of what I would say to my younger self if I could go back and talk to myself. Almost all of my work starts with a "what if" question like that. Then, it dawns on me that I need to actually have a story to go along with the cool idea. So it changed significantly as it became a novel. The things I would want to say to my younger self wouldn't have made a very interesting book. So while the initial premise did not change much, the story itself was constantly evolving as I added the ticking clock and the deeply dysfunctional family.
What are some of the ideas and themes that motivate you as a writer?
I tend to focus on damaged families. Which is a little strange given that I grew up in a very stable and supportive home. My parents often think I'm writing about them, so let me take this opportunity again to say that I'm not. But I do gravitate toward conflict within families. The pain that parents and children can inflict on each other makes great fodder for fiction. My characters often face deep loss and regret within their own lives that results in collateral damage to their family members. But the stories themselves are not usually as depressing as that sounds. The "what if" premise, such as time travel, is usually a way for the family to reach some closure with their problems. Not sure that is the best guidance for my own kids though — if you have a problem, the only way to fix it is to travel back in time.
What is your favorite time travel book/movie?
Let's go with movies. The nostalgia vote goes to Back to the Future. It is such a fun flick. I still watch it through the eyes of my own younger self. It was one of the first movies I saw where the possibilities of changing the past really hit home for me. Of course, there was also the danger of making things worse through your own presence, which appeals to my darker instincts. The Terminator came out around the same time; that's another great time travel story, though I didn't see it until many years later. But my favorite time travel movie is 12 Monkeys. That one really messes with your mind (and I'm a big Terry Gilliam fan).
Who will want to buy this book?
Readers who enjoy their literary fiction with a splash of genre. Some examples among my favorite books include Never Let Me Go by Kazuo Ishiguro, A Brief History of the Dead by Kevin Brockmeier and The Road by Cormac McCarthy. I'm not saying my style is the same as these amazing writers, but I would hope that people who enjoy this type of book would like mine as well.
What is your favorite piece of public art in Washington, DC?
DC is a city of imposing monuments and edifices, but my tastes tend more toward the whimsical. I like the Einstein statue at the National Academy of Sciences. Also, "The Awakening," which I guess used to be at Hains Point, but might have moved. But the biggest bang for the buck from my perspective is the National Gallery of Art sculpture garden. I love Claes Oldenburg's giant eraser and Barry Flanagan's "Thinker on a Rock," which I tend to think of as The Evil Rabbit.