Stephanie Pokorny, the designer behind Crochetverse, has joined the Night of 1,000 Fridas.
Pokorny, a self-proclaimed crochet addict, is an amazing artist with a predilection for the  strange. In my mind, this makes her a perfect art partner.
Some of her wearable work, like kids costumes for Predator, Slimer, and E.T., gained viral attention, and it's not hard to see why!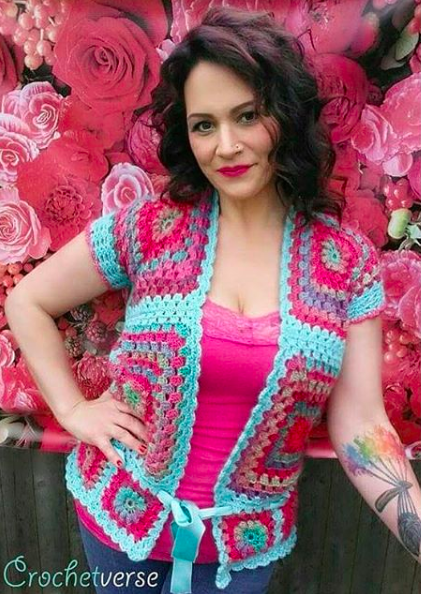 Stephanie feels a special kinship with Frida Kahlo, in part because in 2018, Pokorny suffered a brain aneurysm and learned to create art through pain.
"Frida was a warrior for art, individualism, and creativity. Despite her physical challenges throughout her life, Frida's art and creation prevailed, and continue to inspire to this day," says Pokorny.
I can't wait to see what crocheted creations Pokorny creates for Night of 1,000 Fridas!
Have you signed up?