At a time when many are talking about the decline of reading, Cherokee Rose has begun a reading series in DC that regularly draws a crowd. She is the producer of Naked Girls Reading DC.  She is also a performer.  I attended her most recent show and afterward sent her some questions about her show. This makes Cherokee the only person I've interviewed after seeing naked.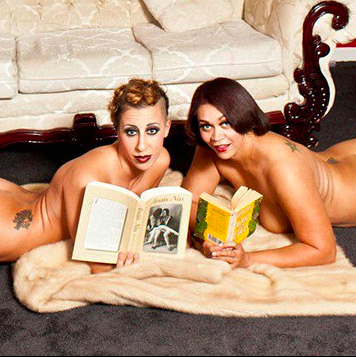 What is Naked Girls Reading?
Naked Girls Reading is a literary event that takes place in over a dozen international cities. At each event, a small cast of beautiful ladies performs naked and read personal selections to an adoring audience.
How and why did Naked Girls Reading begin?
Naked Girls Reading began as the idea of award wining Burlesque performer Michelle L'amour. She was reading naked in her living room when her now husband and partner in crime, Franky Vivid, commented on how sexy that was. That one comment sparked the idea for this amazing performance.
When and how did it come to DC?
Naked Girls Reading came to DC in October of 2012 with our first show, Naked Ghouls Reading. I brought Naked Girls Reading to DC because of my love of performing in Naked Girls Reading when I lived in Chicago. It was a way for me to bring a piece of Chicago with me to DC, but also because I noticed there was a distinct lack of Naked shows here in the District. In Chicago we had Naked Girls Reading, Naked Boys Singing, and the Puppetry of the Penis. DC had nothing and I felt a personal need to change that.
Who are your readers?
DC's current official Naked Girls are Cherie Sweetbottom, Gigi Holliday and myself. Roma Mafia was an original member of our cast but left us in April do to a cross-country move. We've also been joined by Lucy Flawless (Chicago), Mourna Handful (DC), and Viola Van Wilde (Baltimore) as special guests.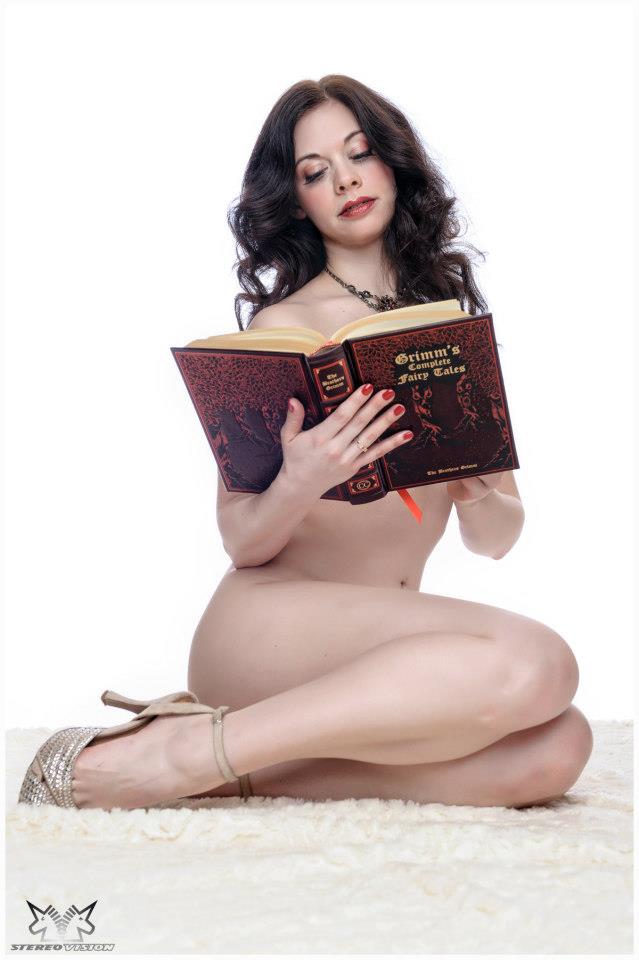 What do they do when they are not reading on stage naked?
All are well known and sought after Burlesque performers here in the DMV. Cherie and Gigi are also producers of their own burlesque productions. Together they run the Evil League of Ecdysiasts and Gigi alone produces The Zou Zou Review and Gigi's Ladies Night Out. Mourna is a member and producer of Black Tassle Boolesque.
Who are your audience members? 
Anyone and everyone, really. It started with fans of our burlesque performances and now we have people of all genders, ages (over 21 of course), and backgrounds that love literature, performance, and a good time.
What are some of the most memorable pieces you've seen performed?
Wow, that's a really hard question. I've loved a number of pieces we've read over time. The pieces that have moved me either to tears, laughter, or a feeling of pride that couldn't be suppressed are the ones that I'll mention here.
Tears – When Gigi Holliday read the scene from Harry Potter when Dobby dies. That was hard not to cry. She is a hardcore Potter fan and read that with gusto. There were a number of teary eyes in the audience.
Laughter – Our most recent show, when Victoria read from The Witches. She read a selection on how to spot a witch. As a Wiccan, I found that very funny and the good-natured ribbing I took from my cast along with her amazing skill at reading had me laughing the entire time.
Pride – Also from our most recent show, when Cami Lucida read chapter 9, "Send in the Clowns," from Gender Outlaws about how to be Transgendered in America. Issues of gender are really important to me and are a huge issue in our country. I was so happy and proud to have Cami in our show to read that piece, not only to entertain our audience, which Cami did with amazing skill, but also to educate.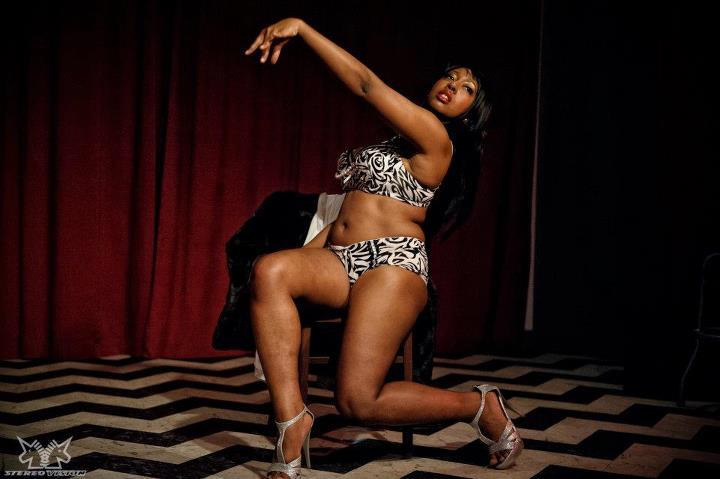 Some of us authors get nervous before reading to an audience (and we are usually wearing clothes).  What advice can you offer? 
Remember this is something you wrote because you love it. I only read to audiences something I love because I want to bring it to life for them. So, think about it that way. You're bringing something to life. So when you're reading, it's not you reading it. It's the character coming to life. It's like acting. If the audience doesn't like it, don't worry. They don't like that character. Also practice, practice, practice.
Is reading naked something you encourage others to try, or is it something best undertaken only by trained professionals? 
I would suggest that everyone read naked. Now, reading naked on stage might be best left to professionals. But in the privacy of your home or outside where it's legal, go crazy. In fact, July 5th is Read Naked Day.