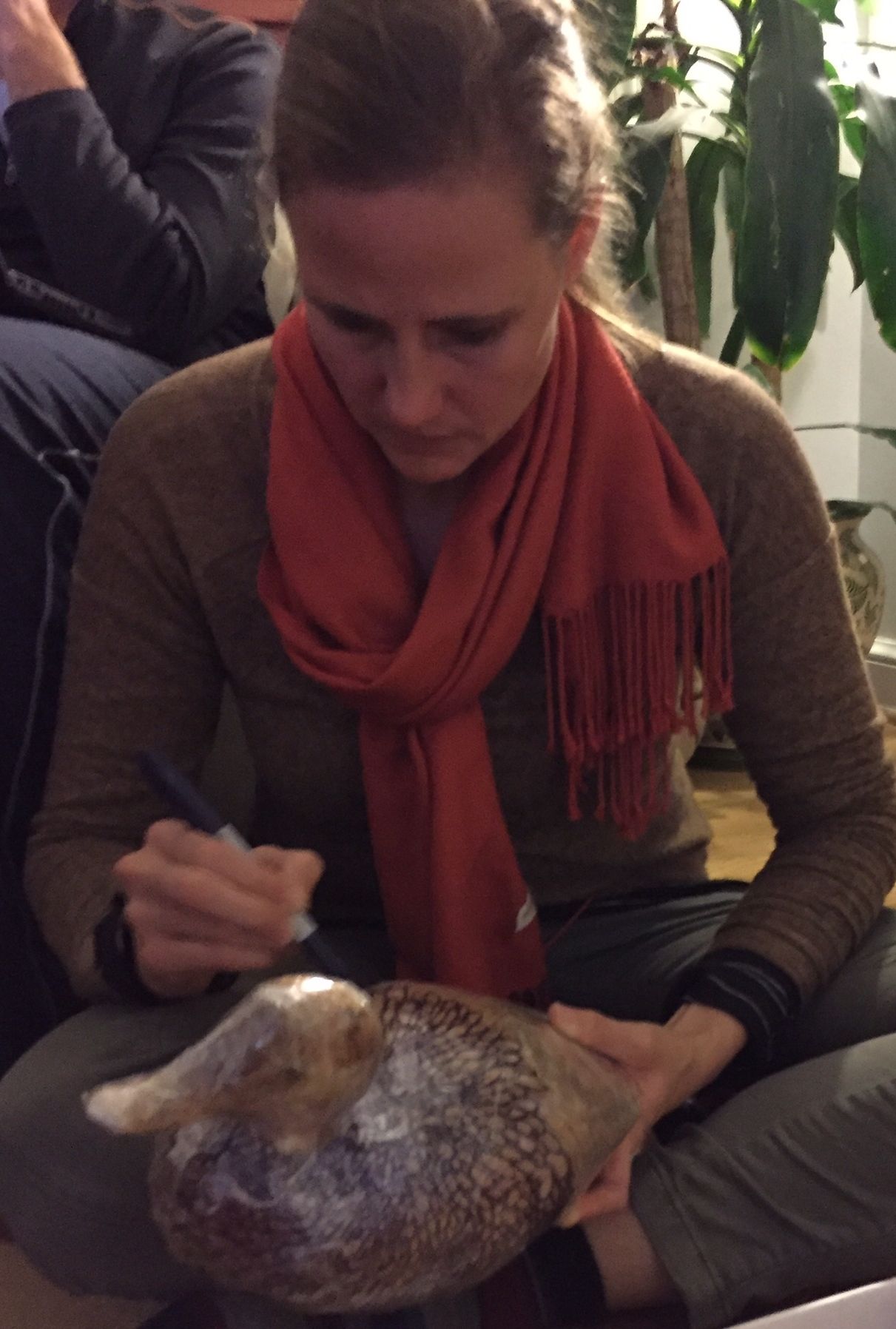 I'm going to put one hundred luminescent duck sculptures in a visible location somewhere in Washington, D.C. This post documents the creation of ducks fifteen through nineteen. You can see all the ducks I've created so far by going here.
Recently, artist Sommer Roman and her husband Ben came to visit. While visiting, Sommer made two ducks.
She made intricate patterns on duck number fifteen using a sharpie. It looks great lit up. She made duck sixteen using plastic bags from the Washington Post newspaper delivery.
Sommer is the illustrator for the children's A Pig For Friendship. She is also a fine artist, and you can view her work here.
Long-time friend Todd Liu also contributed two ducks. After giving my son a box of football cards, he used card wrappers to make duck seventeen. He made duck eighteen with the help of my daughter.
My son made duck nineteen out of an old birthday balloon. It's the first duck he's made completely on his own without help from me.