I'm going to put one hundred luminescent duck sculptures in a visible location somewhere in Washington, D.C. While working on this street art project, I'll document my progress online. You can see all the ducks created so far by going here.
I have a drawer of discarded materials (a.k.a trash) in the basement that my kids and I use for making robots. I used the materials in this drawer to create duck #66, Robo Duck.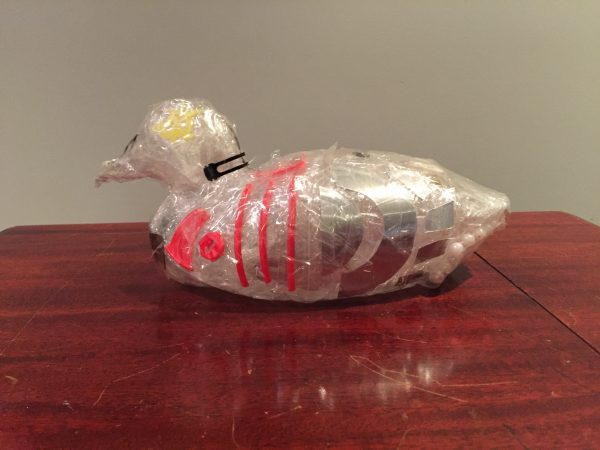 Recently, I took my second grade students on a field trip to The Kreeger Museum. The Kreeger is a hidden gem in Washington, DC and they have a great education program featuring practicing artists. This year, my students learned about the repetition of shapes and the use of color in Josef Albers's work. I experimented with Albers'-like squares on duck #67.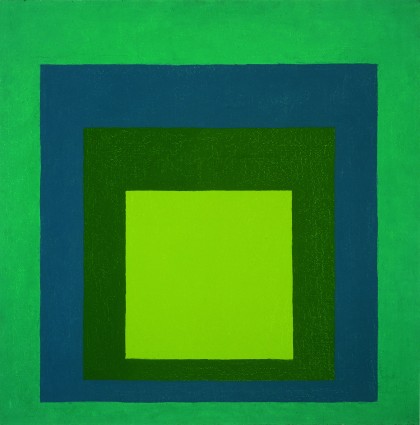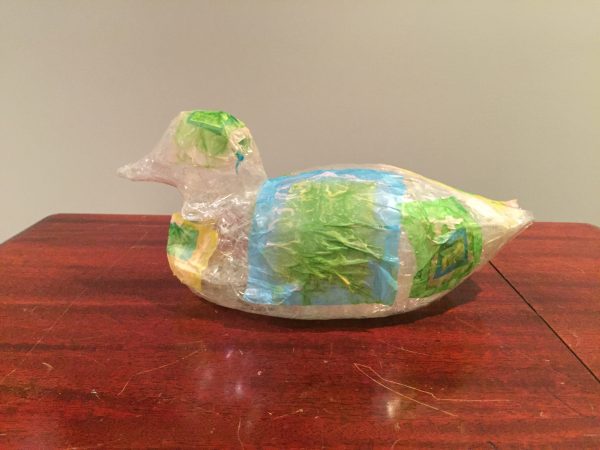 Elizabeth made duck #68 from a bag of Easter grass and plastic eggs she found in the basement. It reminds me of a stegosaurus. Elizabeth asked me if it was okay to do an Easter theme duck in the fall because, "it's out of season." "Here, it's always duck season," I told her.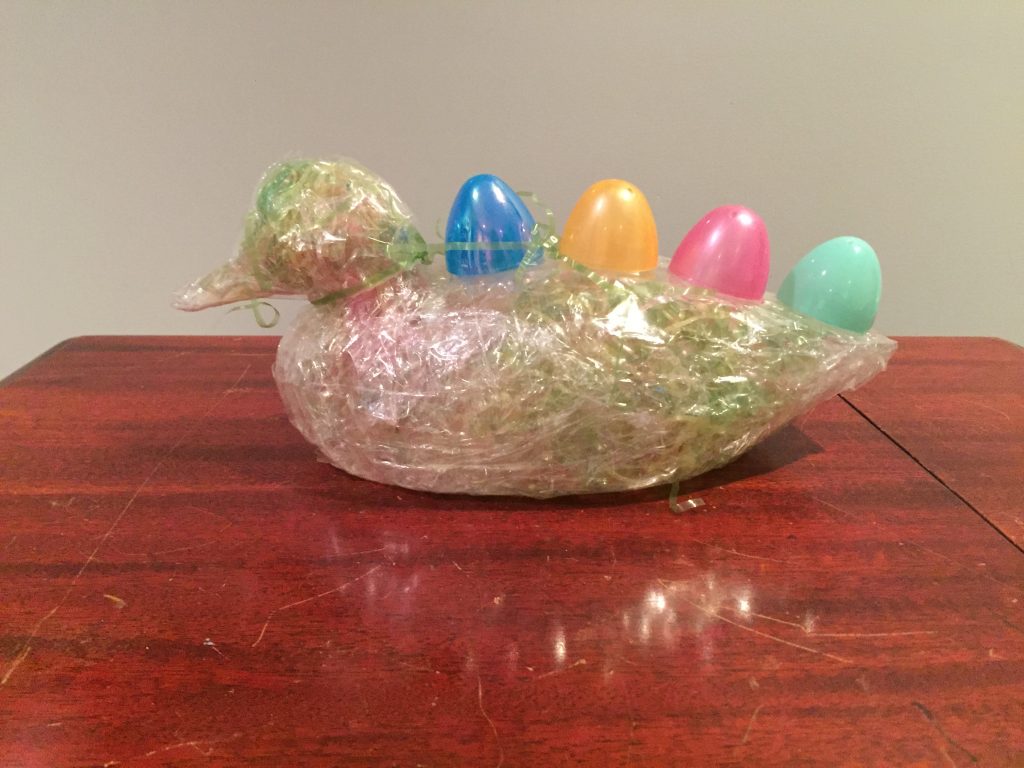 I've been corresponding with the artist Karen May Sorensen in researching an article for Dirge Magazine. Sorensen suggested I read Infinity Net, the autobiography of Yayoi Kusama. Kusama's work is vast and varied, but she is known as the Princess of the Polka Dot because she has used this simple motif in numerous ways for decades. She is the inspiration for duck #69, Polka Dot Princess. The Hirshhorn Museum will have an exhibit of Kusama's work this coming February, and I'm eager to see it.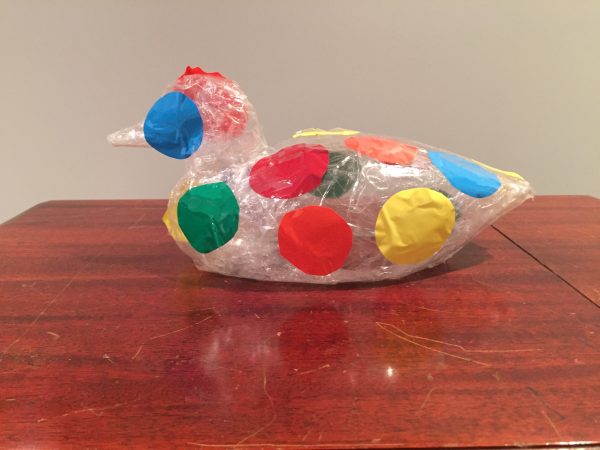 Duck #70 is an experiment in what can be done with the contrast of black and white. I'm continuing to learn about shapes and color.