I'm going to put one hundred luminescent duck sculptures in a visible location somewhere in Washington, D.C. While working on this street art project, I'll document my progress online. You can see all the ducks created so far by going here.
I'm continuing to experiment with black and white patterns. I used the backing from the vinyl polka dots of duck #69 to make duck #71 below.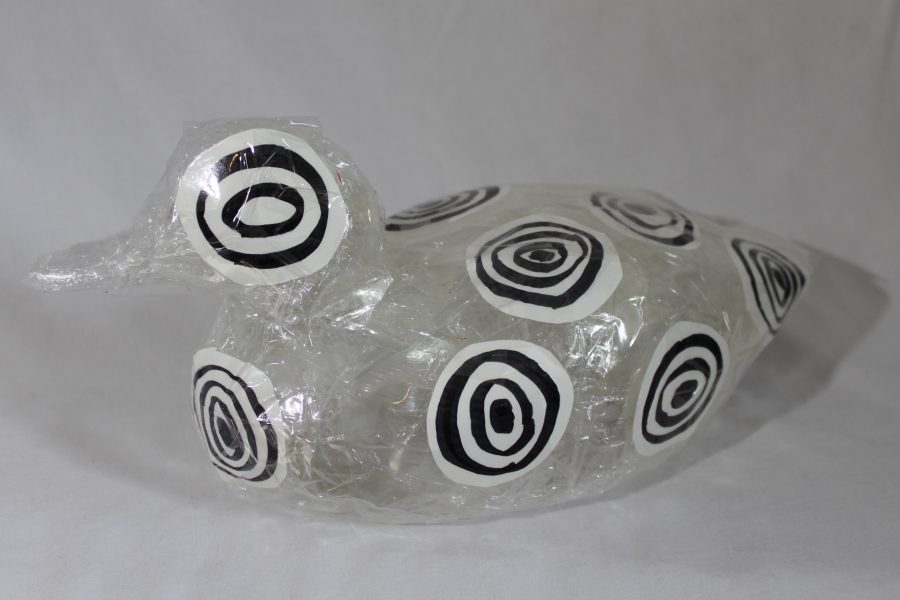 I made duck #72 from an autumnal party decoration. I'm uncertain why these things exist or why it would be necessary to hang spirals to celebrate the end of the harvest season, but they make nice curved lines in a duck sculpture.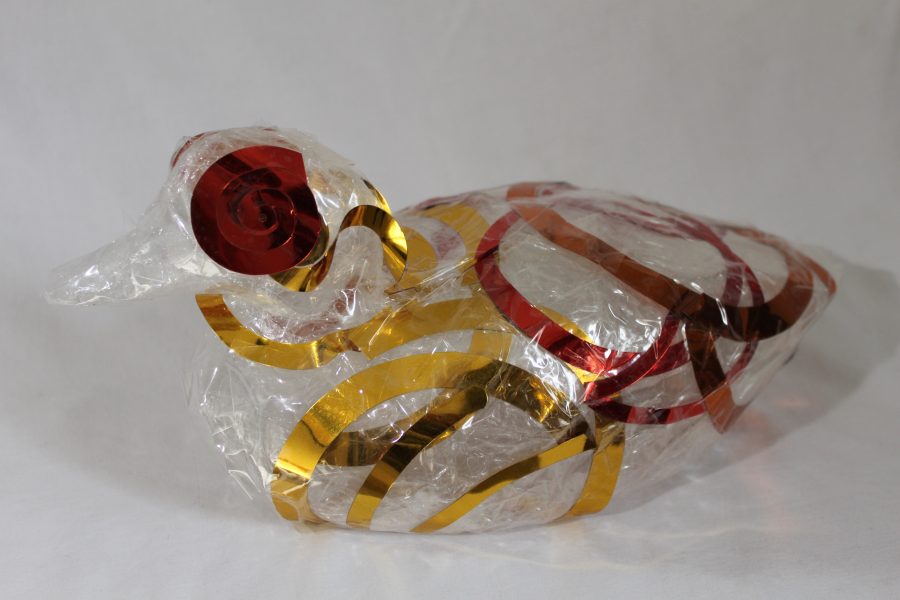 I covered duck #73 in floral print fabric from a wine gift bag. I like the juxtaposition of the classical pattern wrapped in packing tape.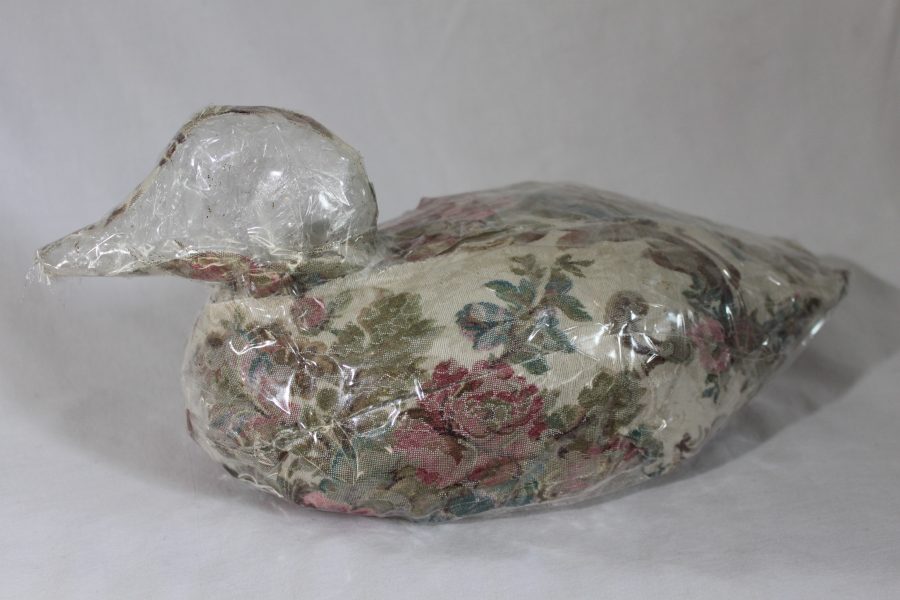 Duck #74 is an homage to Krampus, a European Christmas devil that hits naughty kids with sticks and locks them in cages when they're bad. Washington, D.C. hosts an annual Krampusnacht parade, party, and charitable fundraiser. It's become a Carter family tradition. I made this Krampus-inspired duck from the leftover remnants of our 2015 Krampus costumes.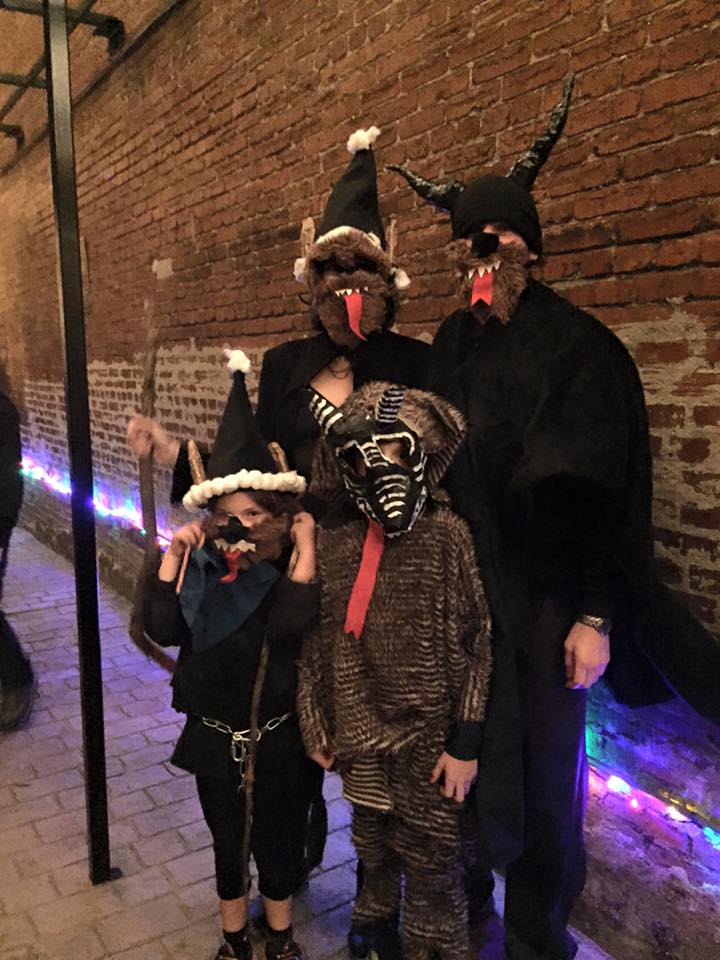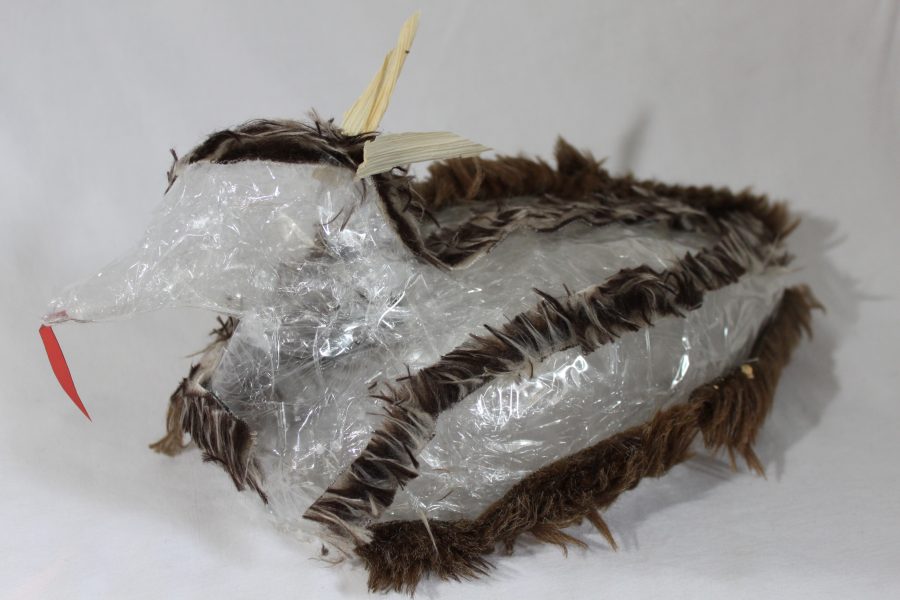 For years I've looked at the box of old bathroom tiles in our basement thinking I can't throw this out. I may need these some day. I was right. I needed them for duck #75, the heaviest duck in the flock. I thought about smashing these tiles to make a mosaic, but I didn't think the duck shape would hold the weight of the plaster. Anyway, what I'm going for is some sort of relationship between the contours of the duck and the bulky, unforgiving square shape of the tiles.