I'm going to put one hundred luminescent duck sculptures in a visible location somewhere in Washington, D.C. While working on this street art project, I'll document my progress online. You can see all the ducks created so far by going here.
Duck 61 is "Beach Vacation #2" and, like duck 58, it's made from sea shells retrieved from the Delaware coast. Unfortunately, two ducks are not enough to use up all the shells we brought home.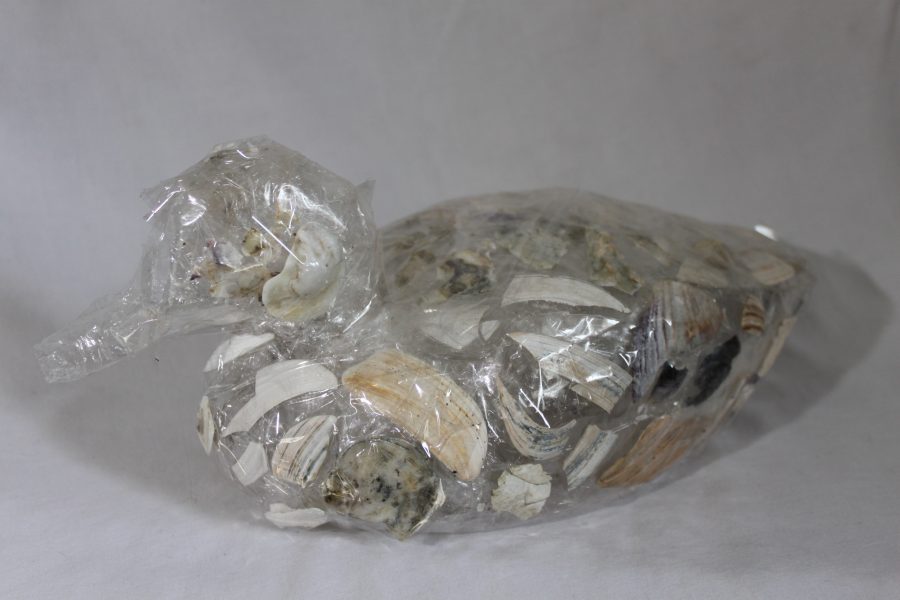 My son Ben made duck 62, "ESPN The Magazine Duck" using old magazines. Notice the prominently featured picture of Nats manager Dusty Baker. Ben made this duck several weeks ago when we both harbored hopes of the National's winning the World Series.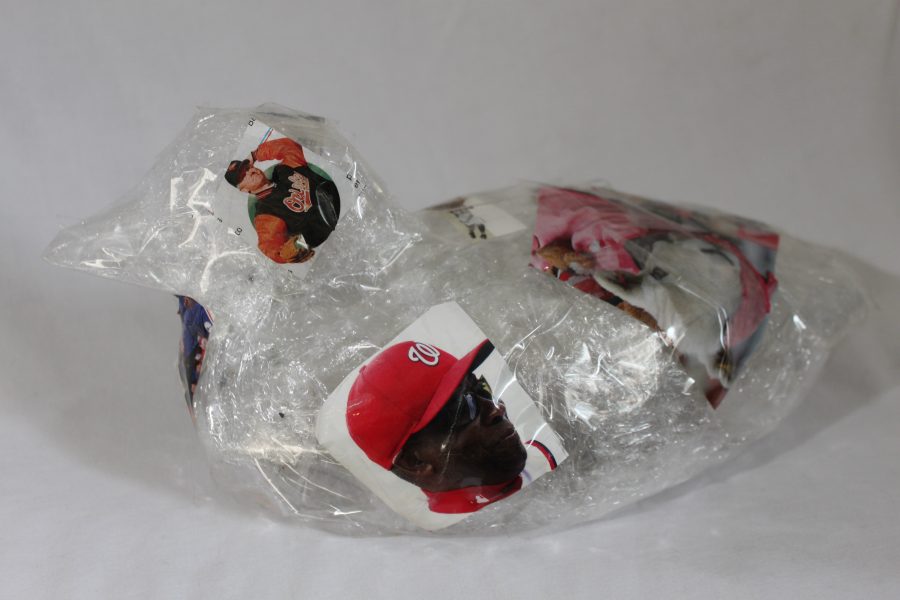 This is the first time either of my kids has made a duck completely independently and it gives me hope of using more child labor as I push toward 100 ducks.
I made duck 63 out of blue and orange painter's tape.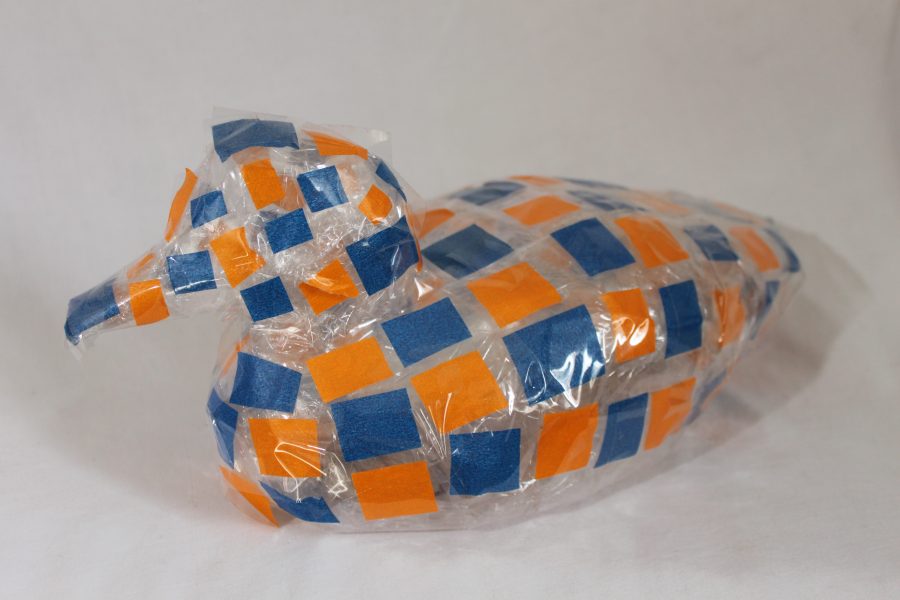 Duck 64 is made from buttons rescued from a bin of discarded  crafts from my classroom. I've also learned to make some nice bracelets and necklaces using plastic buttons.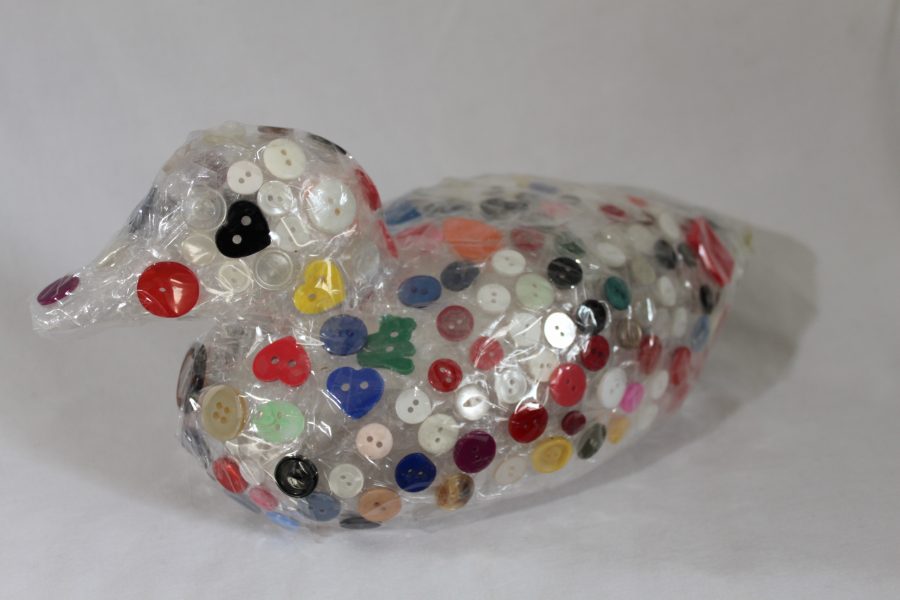 Duck 65, "Hello Bei Bei!" was made from stickers the National Zoo handed out in celebration of their famous panda. I had a pile of these stickers and one benefit of making 100 ducks is that you have a use for piles of things you find laying around the house.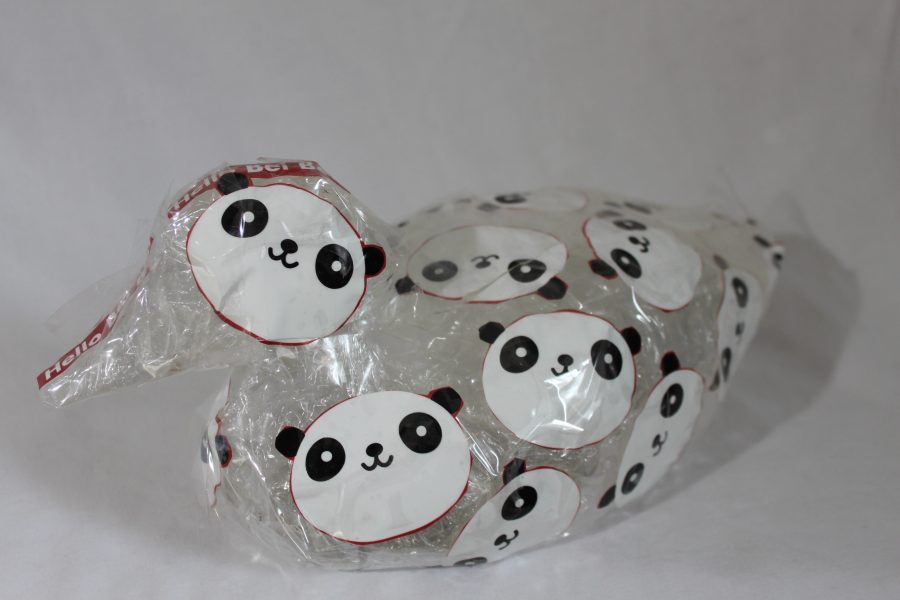 While making this duck, I began to worry that I was condoning zoos. I'm not sure I want to do that. I know some very thoughtful people who disapprove of caging animals at all. This makes sense to me. If you think about it, zoos are a strange showcasing of man's desire to dominate nature. They can be cruel and nasty. At the same time, I have fond memories of going to the zoo as a kid and taking my kids to zoos. I have tremendous respect for the people who work hard to love and care for the animals there, often as volunteers. So, while I toss in my own inner turmoil, I'll present this duck with all of its political questions and imperfections.
Also, I think the sticker should read "Hello, Bei Bei" rather than "Hello Bei Bei." Maybe I should get riled up about that.