I'm going to put one hundred luminescent duck sculptures in a visible location somewhere in Washington, D.C. While working on this street art project, I'll document my progress online. You can see all the ducks created so far by going here.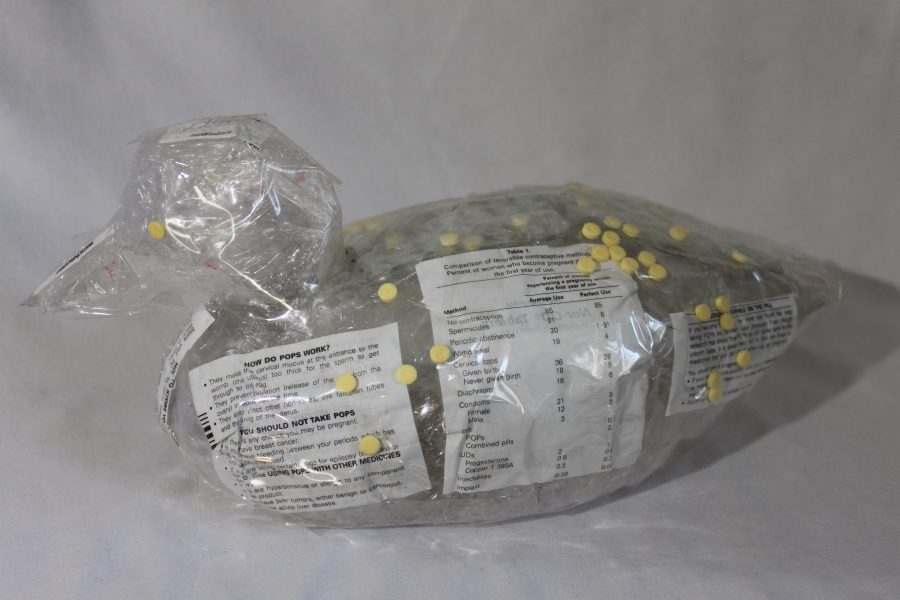 My wife Elizabeth Carter birthed The Duck of Reproductive Rights after finding expired birth control pills in her bathroom cabinet. During a period of time that included numerous news accounts about politicians trying to limit reproductive rights, Elizabeth wanted to create a duck to show, "I just want all these male politicians to stay the fuck out of my uterus." She included the instructions too because, "Look at this shit? How many men do you think have read all this crap? I'd like to see eight pages of instructions inside a box of condoms." Duck number 40 is the most politically conscious, angry, and topical duck yet which makes it great street art.
Duck 41 makes use of a pine cone, one of a dozen my daughter insisted on keeping in her room. I convinced her to let me have the entire bag of pine cones by telling her I would make them all into a duck. When she's older, and if she ever reads this blog, she may be pissed off and ask for eleven pine cones back.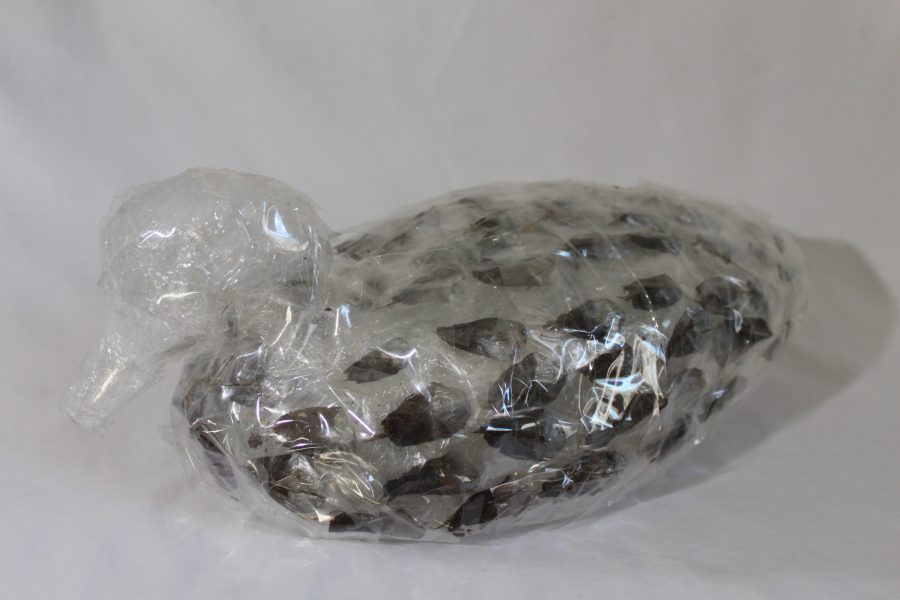 I used oil paint to approximate a skeleton for duck 42.
Duck 43 makes use of the leftover tissue paper from ducks 4 and 9.