I'm going to put one hundred luminescent duck sculptures in a visible location somewhere in Washington, D.C. This post documents the creation of ducks 7-8. You can follow my progress here.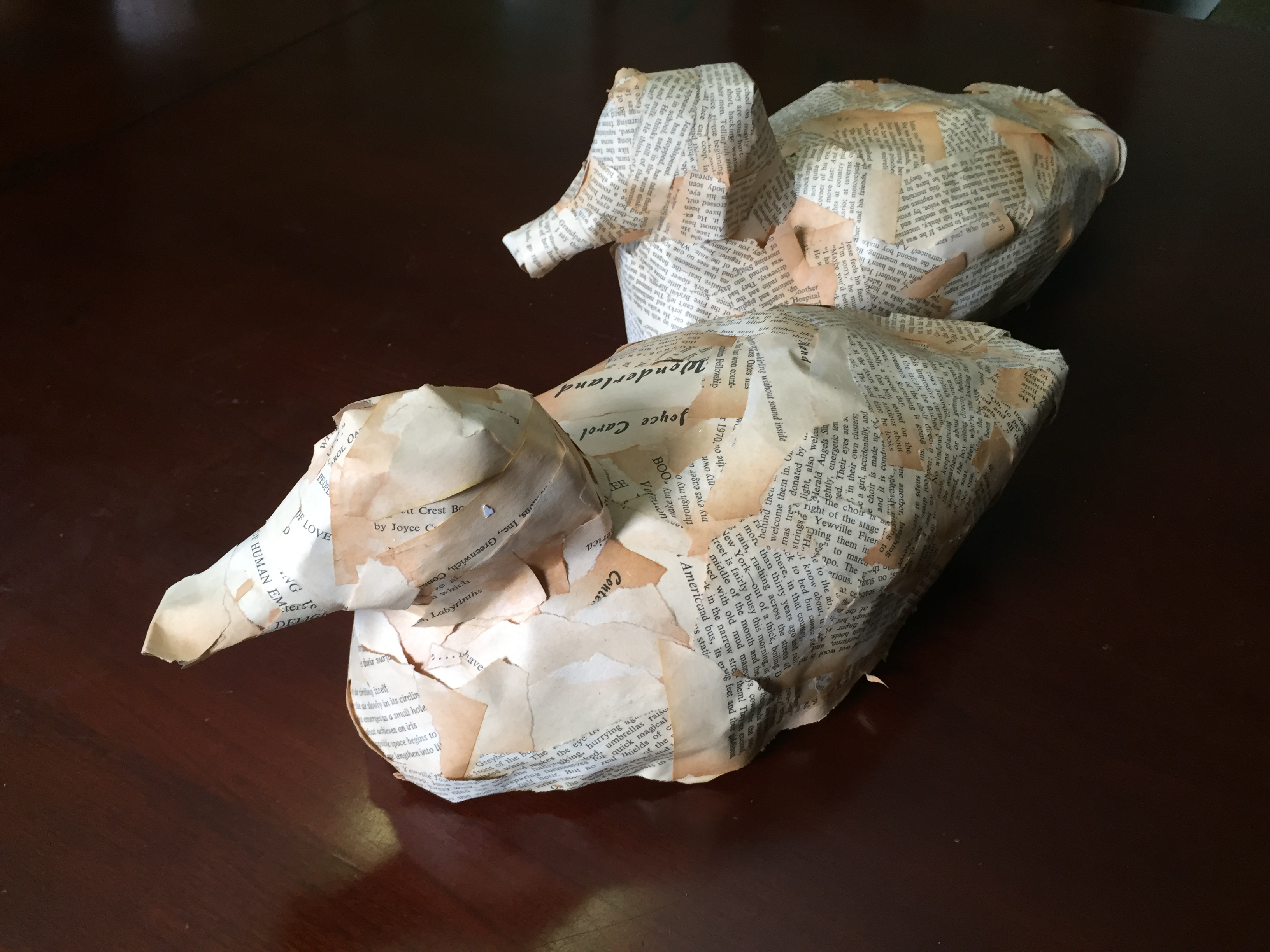 I wanted to make a duck out the yellowed pages of an old book but couldn't bring myself to destroy a book from my bookshelf. At the same time, I didn't think the duck would hold the same significance if I used a discarded romance novel from the second hand shop.
I found a beautifully yellowed copy of Joyce Carol Oates's Wonderland on the library sale rack for ten cents.
Joyce Carol Oates has long been a hero of mine. I read her short story "Where Are You Going, Where Have You Been" in high school and felt I'd never read a short story with such tension and power.
Because of that early influence, her work has remained special to me. I've been to two of her readings in DC: One in 2000 and another last year.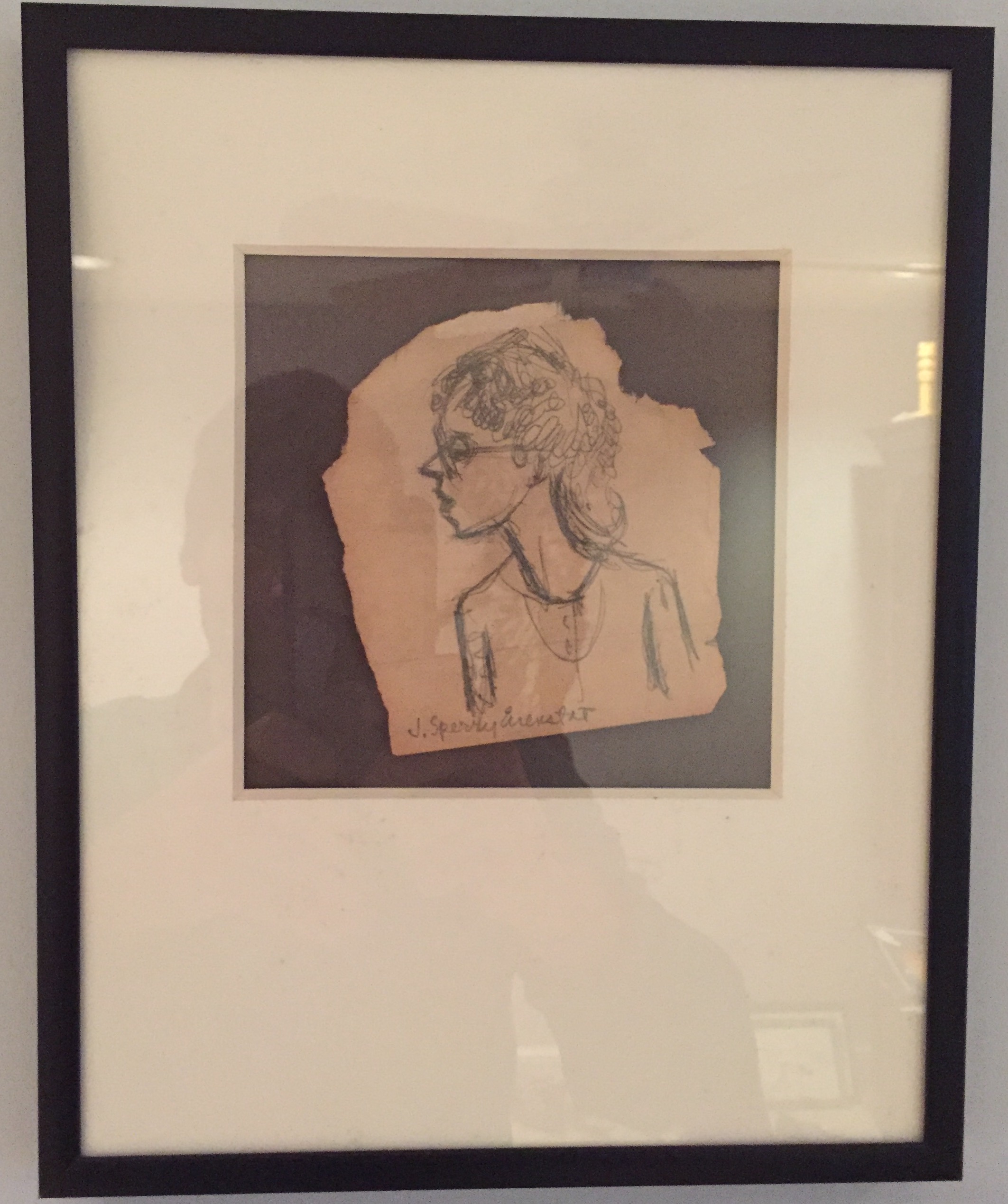 My grandmother, Jane Eisenstat, saw Oates speak at Princeton in the 1980's and sketched the event in her notebook. She had the torn-out drawing pinned on a bulletin board by her desk. I commented on it one day, and my grandmother took it off the bulletin board and gave it to me. Now it hangs in my office.
A graduate school instructor once mocked me for citing Oates as an influence. At the time, Oates was an Oprah Book Club choice, and perhaps for that reason, wasn't seen by my instructor as a writer of serious fiction. I find a lot to admire about Oates. Her production is staggering. Also, the breadth of her work is impressive. Yes, she's an Oprah Book Club author, but she's published dark work that will make your skin crawl. She's published a book on boxing and had her picture taken with Mike Tyson. She's written mysteries, horror stories, book reviews, and has published work just about everywhere.
So, thanks, JCO for your work and inspiration. Here are two ducks meant as an homage and not as a horrible desecration of one of your novels.